It's easy to find a good dish of medium-sized edible snail salad in Con market, Moi market, An Hai Bac market, Bac My An Market, and on Le Duan Street thank to the ability grow all year of this snail.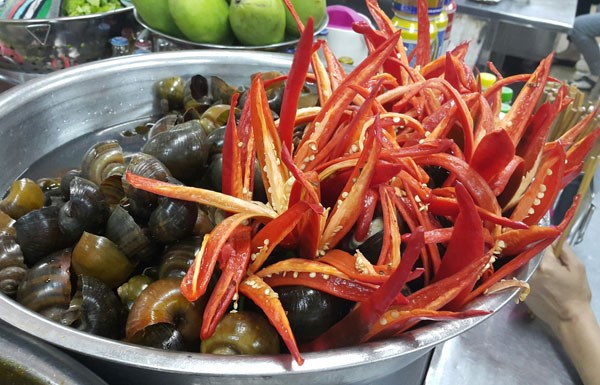 A real medium-sized edible snail processing.
After being soaked in water with chili for 3-4h for mud releasing, medium-sized edible snails are washed carefully and boiled with water, lemon glass, and salt in a few minutes.
When their mouths opened, snails must be taken out of the pot to be steamed. A layer of crushed lemon grass is put in a new pot; then, snails, spices as seasoning powder, pepper, salt, and chili are added. This pot will be put on a small fire and all the things are mixed regularly. For a good salad, snail flesh will be pulled out of shells and put on a dish with raw vegetable, and sour and sweet fish sauce.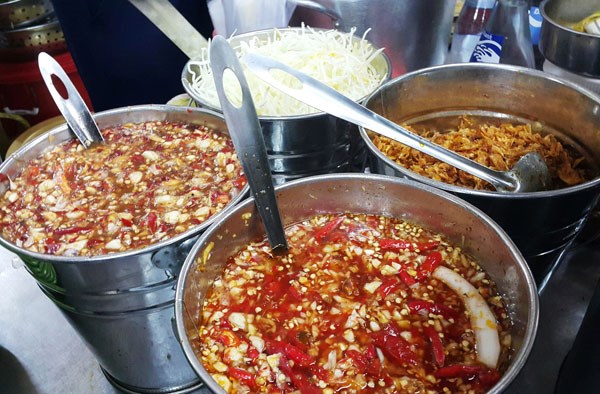 Wonderful sauce recipe
Fish sauce for a good medium-sized edible snail salad is a perfect sauce. All ingredients:  ¼ small bowl of warm water, lime juice, sugar, julienne lime leaves and gingers, chili, and chopped garlics are carefully mixed.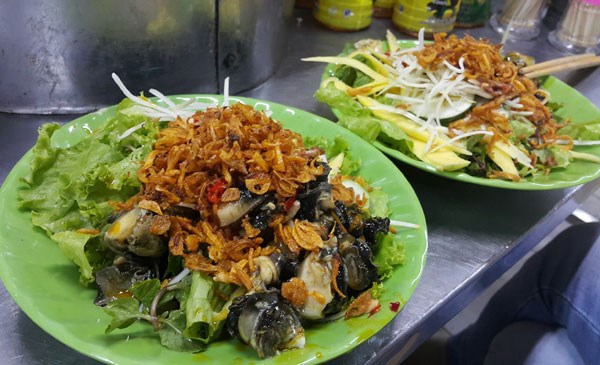 After this tasty sauce poured in to the dish, thin slices of green mangoes, julienne papayas, and fried onions are added. Then, these ingredients are mixed to create an irresistible salad. When eating this dish you can enjoy chewy medium-sized edible snail, and fresh vegetable.