These are some common question about Da Nang.Why Da Nang should be chosen?This is a common question of those who are confusing in choosing their destination. Therefore, they need suggest from experienced travelers.
Let's choose Da Nang for your forthcoming trip! These are reasons.
First, Da Nang is one of the cleanest cities of Vietnam with rapid development. Especially, Da Nang has been built as a tourism city with many natural tourist destinations like Ba Na Mountain, Son Tra peninsular, Marble Mountain, beaches, and Han River.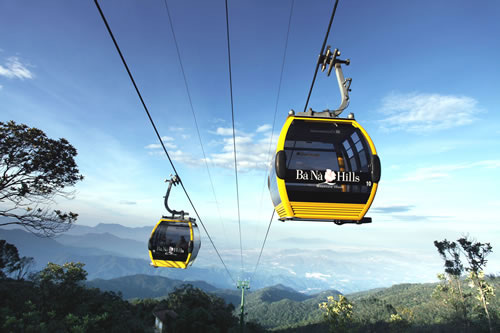 Besides, there are many artificial places as Fantasy Park, Ba Na hill cable car system, Asia Park, Son Tra peninsular, and some resorts such as But beach, Rang beach, Ban beach, Obama beach (a funny name of Da beach), and Hoa Phu Thanh. Moreover, a lot of bridges with beautiful and unique architectures were built as Dragon Bridge, Tran Thi Ly Bridge, and Han River Bridge. Each bridge has its own mark and is an ideal place for walking and city view.
Second, it is a safe city for tourists because tourists' rights are always protected. Next, there is hardly traveler unsettlement, massive price rise, beggars, and robbers. There are also information offices that can enthusiastically answer tourists' questions and provide free travel information.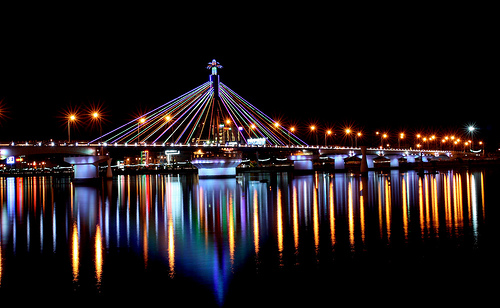 Third, the accommodation systems here are very assured. Da Nang has many hotels, motels with ensure standards to serve tourists on all occasions during the year. To suit your need, you can choose hotels near Da Nang international airport, Da Nang center, beaches, and river sides. Resorts and luxury resorts with international standards are also good options.
Forth, Da Nang is located in the middle of the central Vietnam. This city is located near Hue, Hoi An, and My Son that are recognized as world cultural heritages. Arriving in Da Nang city, tourists can easily and economically go to Hoi An, Hue, and My Son.
Finally, air tickets, car tickets or train tickets are very cheap because Da Nang is in the middle of the country so travelers will pay only 50% of the whole North – South trip. Bus stations, train stations, airports are closed to the city center.
What is the most suitable way to Da Nang?
 

Airplane:
Da Nang is served by Vietnam Airlines, Vietjet, and Jetstar. There are also regular promotions on air tickets to Da Nang. 1 way ticket to Da Nang is usually under 1,000,000 VND. Promotional one is just about 300,000-500,000 VND. You can find cheap ticket by yourself or through local travel companies.
Train:
Da Nang gas station is located in city center. Train is the safest vehicle for tourists. In addition, travelers can not only prevent themselves from carsick but also enjoy Vietnam's landscapes. Train tickets are really affordable and available online. In high season, ticket reservation is safe and reasonable.
Bus
City bus station is also near the center with large and spacious road. There are buses to Da Nang from all regions of Vietnam. Tourists can go online for information about bus schedules.
Backpacking travel.
It's wonderful to ride a motor bike to Da Nang because you can both enjoy scenes and visit the down town easily. It's safe and fun to go in a group.
Travelers can ask for vehicles in the city at accommodation reception.
What to eat in Da Nang?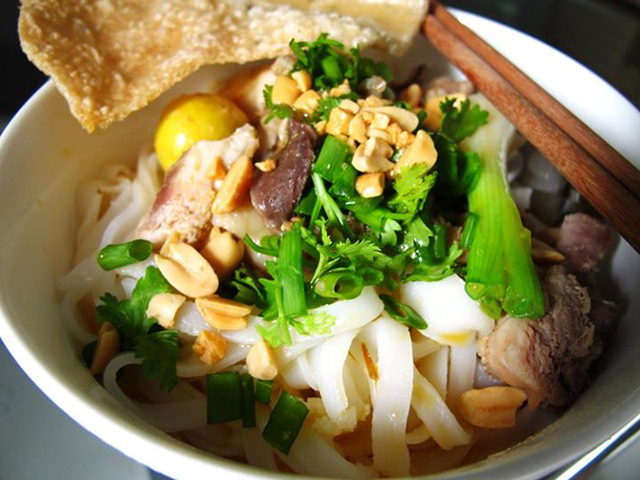 It may take more than a week to enjoy Da Nang delicacies. Here are some of affordable dishes.
1. My Quang and Cao Lau: these dishes are available only in Da Nang and Quang Nam all day.
Ba Mua My Quang restaurant: Dong Da Street
Ba Vi My Quang restaurant: 166 Le Dinh Duong Treet
Dinh Tien Hoang My Quang restaurant: 53/54 Ong Ich Khiem Street
It's said that best My Quang restaurants are in Tuy Loan, Hoa Vang District.
2. Banh Trang Cuon Thit Heo:
Tran restaurant: 4 Le Duan Street
Ba Huong restaurant: 35/5 Ham Nghi
Mau: 35 Do Thuc Tinh, Cam Le District. That one is considered as the best.
3. Be Thui Cau Mong
Ba Ngoc restaurant: 228 Dong Da Street or 99 Ong Ich Khiem Street
Some restaurants on Trung Nu Vuong Street have soft veal and delicious sauce.
Bun Mam:
Restaurants on Tran Ke Xuong Street
5. Fish ball noodle:
Restaurants on Hoang Van Thu or Nguyen Chi Thanh streets.
6. Banh Xeo, Nem Lui
Ba Duong restaurant, Mien Trung restaurant on Hoang Dieu Street.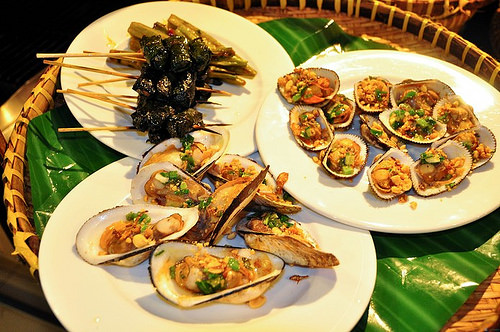 7. Seafood:
Affordable restaurants along Da Nang beaches.
Beef dish and Omelet
Ba Quy restaurant on 113 Le Loi for breakfast
9. Snacks:
Xuan Trang on Le Duan Street for Che (sweet soup)
Cung Dinh Hue near Han River Bridge
Mixed Banh Trang: Dien Bien Phu and Nui Thanh Streets
We hope that our suggestion will bring an interesting trip