Located at 10 km northeast far from the center of Da Nang city, Son Tra Peninsula is a beautiful and must-go place in Danang. It offers a diverse ecosystem and many famous attractions. One of the most attractive place is the banyan tree.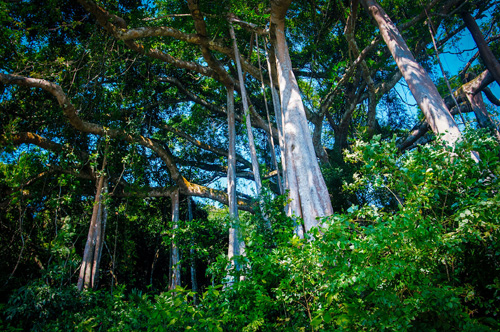 Along with But beach, Da beach, Rang beach, Bang rapids, Linh Ung Pagoda, Ban  Co peak…banyan tree is one of the symbols of Son Tra Peninsula.
Situated on the height of 700m, the tree stands majestically with luxuriant and interlacing foliage. The 20m high banyan tree with hundreds of big and small lateral roots deeply striking into the ground and lush foliage reaching the sea creates beautiful unique landscape. Since being discovered in 1771, Son Tra banyan tree was considered as one of the most majestic tree of Vietnam with 10m-long circumference, 26 groomsman which is approximately 25 m-high each.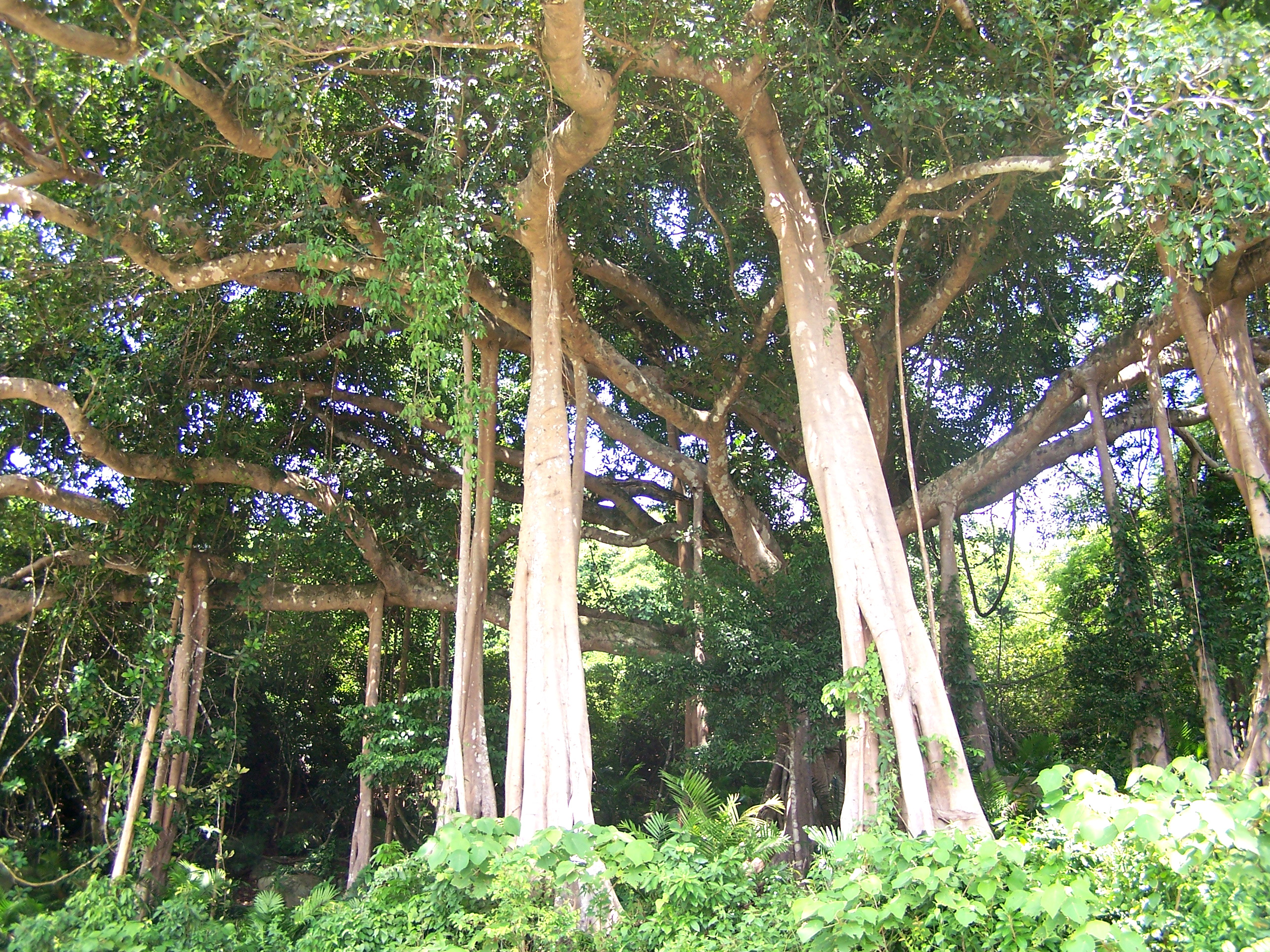 After it's lifespan (about 800 years old) determined, in January 6.2014, this tree was officially recognized as one of Vietnam heritage trees and the first heritage tree of Da Nang city.
Thanks to a long history of development, that the banyan has a massive appearance. With large foliage, branches, and strong roots, banyan tree becomes a shelter, a resting place for many visitors on the way to discover Son Tra Peninsula.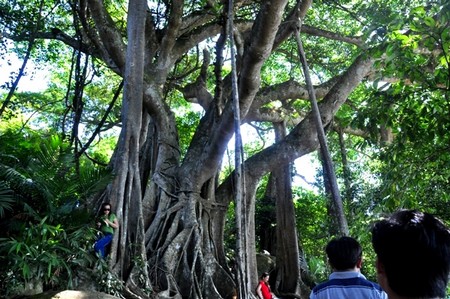 Son Tra banyan is a typical and live entity of Son Tra Peninsula, contributing to awaken the eco-tourism potential of this peninsula.
If you are interested in seeing this "thousand year old banyan tree", let try our trekking into the forest or cycling around the peninsula tours to be able to fully enjoy the natural beauty of it.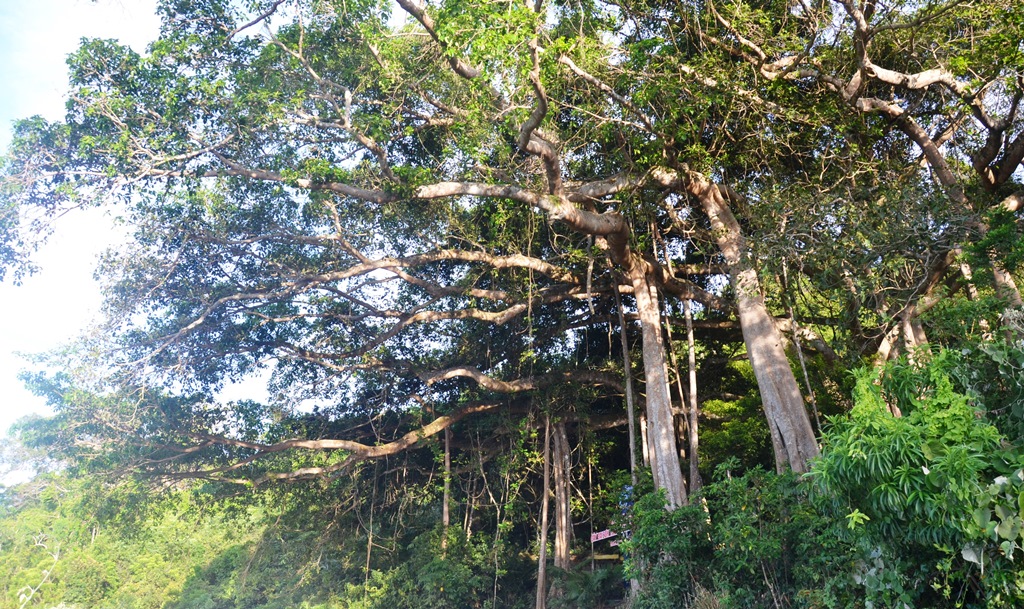 You can feel and experience green, clean and pristine space without any impacts on the ecological environment, natural growth of nature and animals in this beautiful peninsula.