Da Nang is an ideal city for those who love traveling and exploring. Its tourist attractions can meet the most discerning traveler. Combining traveling and camping is an economical and interesting choice for youngsters who love discovering.

1.     Gieng Troi

Gieng troi is recently a popular name with youngsters who love trekking in Da Nang. Located in the jungle of Hoa Ninh commune, Hoa Vang District, Gieng Troi is still extremely wild.
To reach Gieng Troi, backpackers have to conquer 10 kilometer winding hills from the parking place of Ba Na hills tourist area. Therefore, trekking lovers prefer walking than riding motor bikes. After crossing slops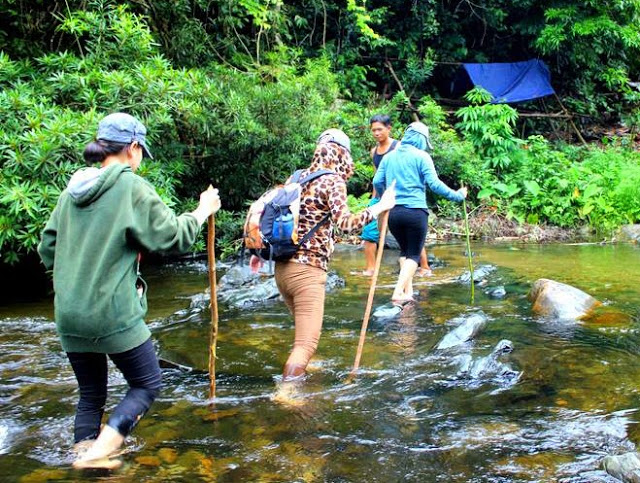 After crossing slops, thick leave layers, stone, paths travelers can contemplate a full of blue water lake in the middle of the mountain. The highlight of Gieng Troi is a nearly 25m high water fall. In this place, visitors can stay away from noisy and hectic city. There is no service but nature.
 
Tourists can make rafts from wild banana trees and float on the cool blue water lake, or catch snails and craps from the stream.  It's better to go camping overnight here in group. Food, drinks, and insect repellent are required.

2.     Bang Rapids

Bang Rapids is 20km far from Da Nang center, on Son Tra Peninsular. It is not a totally wild place because after finish the asphalt road, parking and walking for about 1 km, travelers can see simple shacks with drinks, rods, bait dough, and homemade diving sunglasses. However, services here are minimal because there are not many tourists and local people are not able to invest in this place due to financial problems.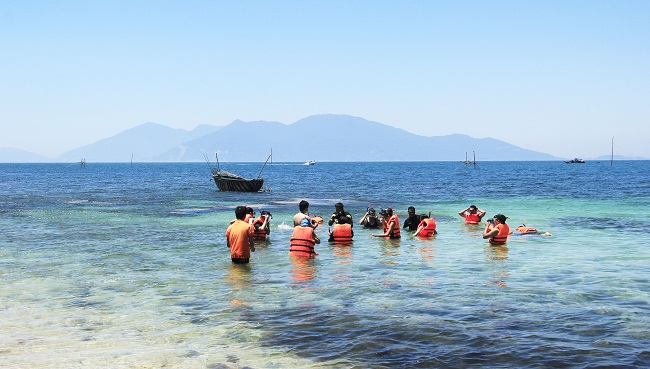 This is a popular destination of Da Nang backpacking travelers because they can enjoy a wild site near the city. Peaceful Bang Rapids has a 2 km long coastline embraced by many boulders of all shapes and sizes. This rocky shore is surrounded by green and luxuriant trees.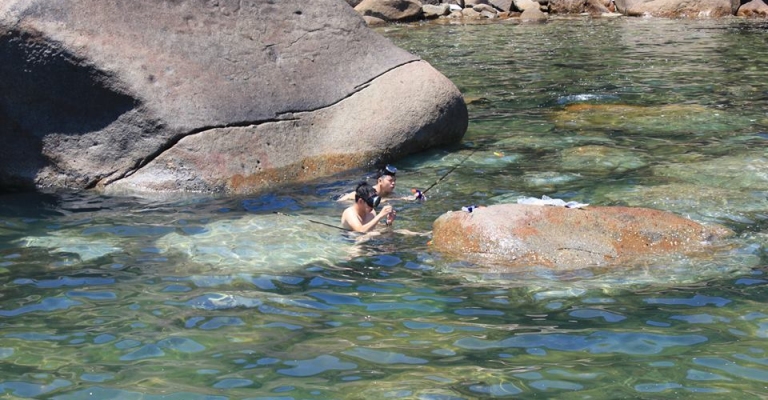 Snorkeling in Bang Rapids is an innovative experience thank to the minimal service. Snorkelers must be good at swimming because there is no snorkeling equipment but handmade glasses. With an affordable fee, divers can enjoy colorful and beautiful marine world and immerse in deserted space.

3.     Van Village

Da Nang is mentioned as a fascinated tourism city with many tourist attractions as Ba Na hills, Marble Mountain, Son Tra Peninsula, and My Khe Beach. However, there have been also some attractive places that are known by a few people. Located on the foot of Hai Van Mountain, in Nam Chon bay, Isabelle headlan, Van Village is one of these places. Formerly, it is an isolated and small village of leprosy patients in 80s. Undergoing ups and downs, this village is still peaceful with gently waves and a silent life.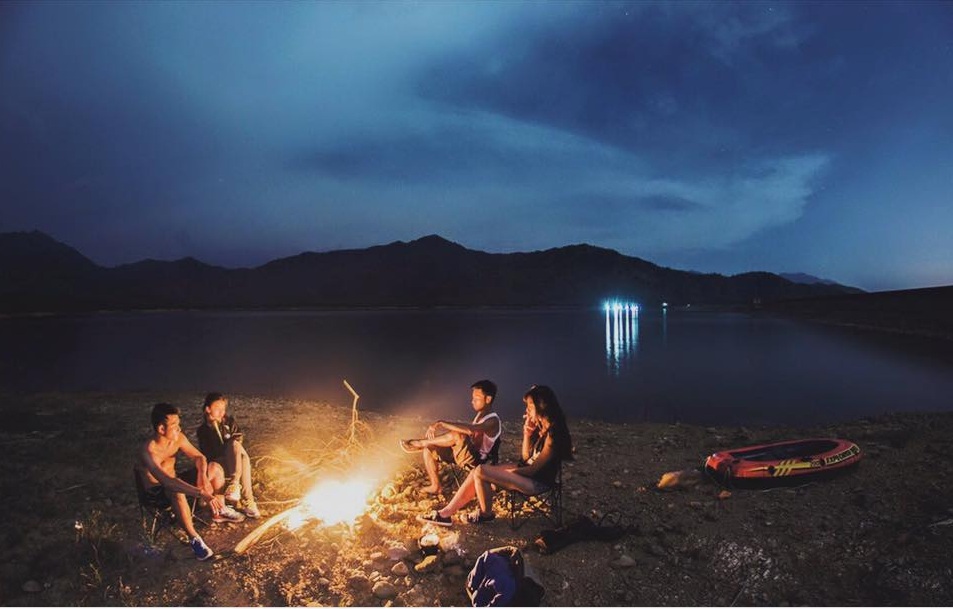 Travelers can go by boats to this isolated village. Otherwise, they have to go on a path in the middle of the Hai Van pass, and then pass a 3km railway. In high wave days, road is the only way to reach Hai Van. Thank to that fact, peaceful and wild Van Village is still remained until now.
Every weekend, there are several visitors to this village to relax and go camping. Peaceful Van Village with fresh, cool air and beautiful scenery among mountain and sea without dust and smoke can be found nowhere. Visitors can escape from sorrow and noisy city when walking along the beach. Indeed, Van Village is a wonderful destination for those who want a peaceful and relaxing place.

4.     Hai Van Pass

21 km long Hai Van Pass is considered as one of most dangerous passes of Vietnam with evil turns. Nowadays, there are a few vehicles on Hai Van Pass thank to Hai Van tunnel. Therefore, with skillful driving ability and reasonable speed, travelers can safely enjoy the landscape on this pass. Coats, hats, face masks are needed. Especially, camera is the indispensable thing.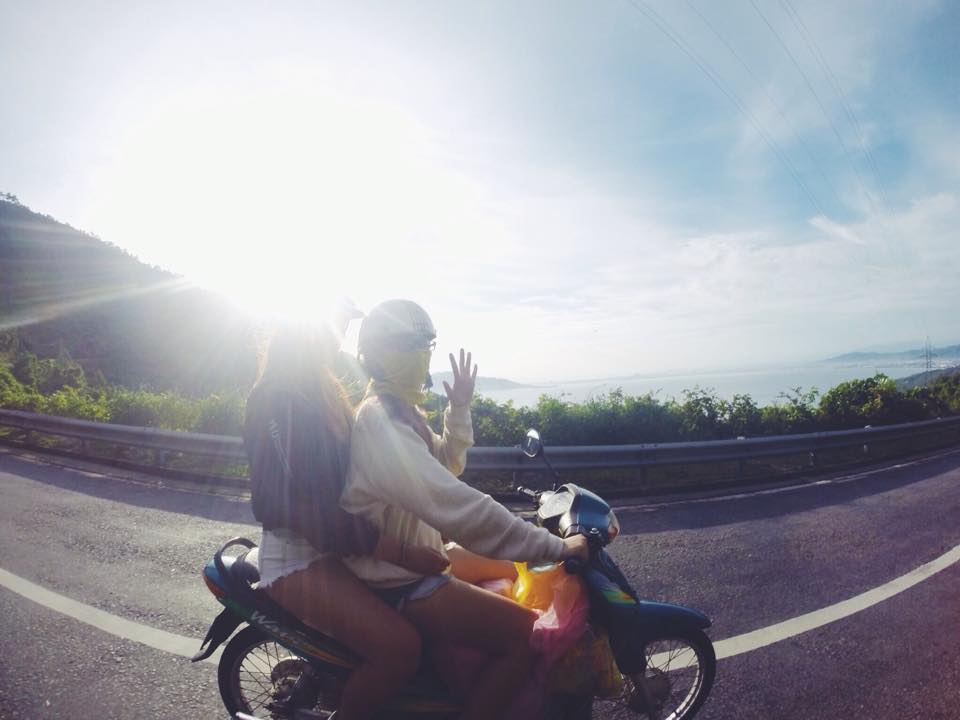 Hai Van Pass has long been a climate border of typical climates of the North and the South. As a result, the higher travelers go, the clearer they feel about the climate change. Therefore, coats are necessary.

5.     Ban Co Peak.

Legends make Son Tra peninsular become mysterious and charming. Besides, misty asphalted road run around forest and sea bring a fairy beauty to this peninsular. Going to Son Tra, visitors will understand why fairies came to this place.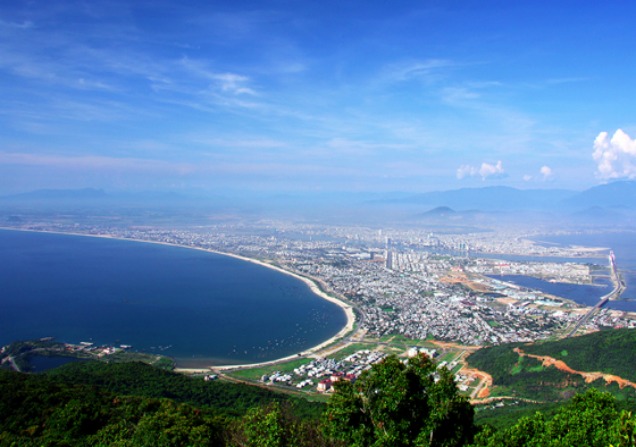 It's an unforgettable experience when passing foggy paths under luxuriant shades to play chess with De Thich God.
Although asphalted roads and increasing tourism services make this peninsular become more and more crowded, legends about this Elysium will be unforgettable.