Danang is a city of dreams of tourists that is famous for beautiful beaches, unique attractions and the beauty of bridges with unique designs. One of them is the dragon bridge crossing the picturesque Han River.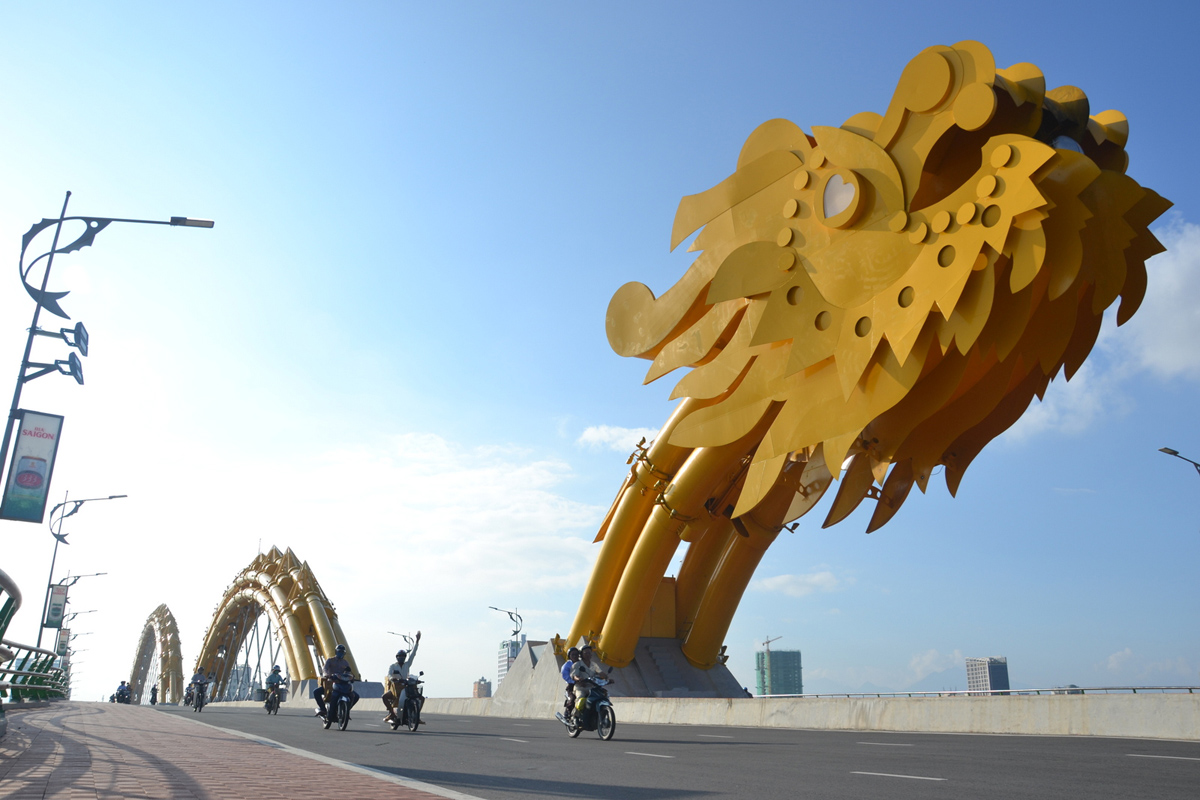 Da Nang People are very proud of this bridge because this is the first steel single arch bridge in Southeast Asia. The bridge was constructed in May 7/2009 with an over 1.700 billion investment capital. It's about 666 m long, 37 m wide, divided into two separate dimensions with 6 lanes, and 2m-long sidewalks. It's opened to traffic on the date of 38 year anniversary celebration of Da Nang Liberation. In every cool afternoon, visitors can walk on bridge and watch the flow of back and forth people to have a pleasant and relaxing feeling.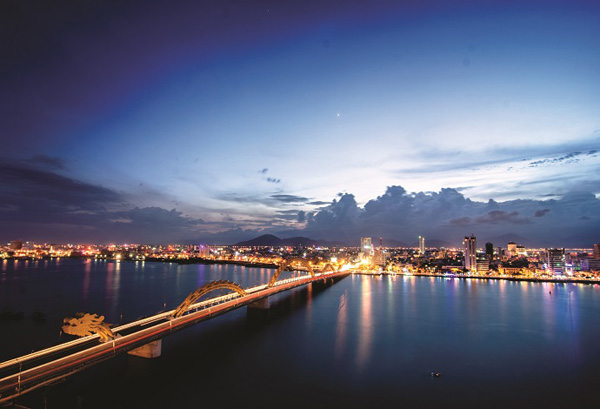 The bridge looks like a dragon facing the sea.

The most impressive factor of this bridge is its shape that stylizes and simulates Ly dynasty dragon image with the majestic, powerful look towards the East Sea. With 666m length, and nearly 9,000 ton weight, Dragon Bridge is considered as an antique architectural work with an extremely strong and modern inner part. Dragon Tail is the stylized design of lotus flowers. The wavy dragon body shows a ready posture to reach the big sea. The classical imprint that is harmoniously and impressively created is expressed by the overall design and smallest details. Particularly, the dragon's head is 18,24m long, 194.1 tons in weight; dragon's body is 530m long, 8405.1 tons in weight and dragon's tail is 19,37m long 183.9 tons in weight; dragon's scales are 118.9 tons in weight... these figures will surprise tourist. A special thing about this dragon is that the whole bridge has 5 covers to both anti-corrosion, impact of nature and creates colors.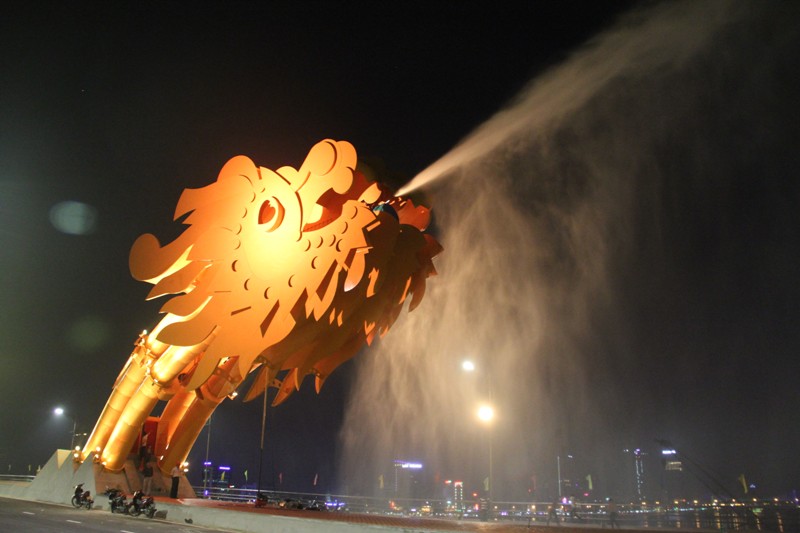 Making fire and water
Mighty dragon reaching the sea has gradually become a special symbol of Danang. Water system and a modern lighting system with 2.5000 LED bring great effect to Dragon Bridge every night.
Watching Dragon Bridge making fire and water is the most interesting activities of tourists to Da Nang. Every weekends, residents and tourists have the opportunity to watch this dragon blowing fire and making water. You can enjoy this show at 9.pm on Saturday and Monday. It will blow fire 18 times and make water 3 times. You'd better arrive early to have a good place for a better show.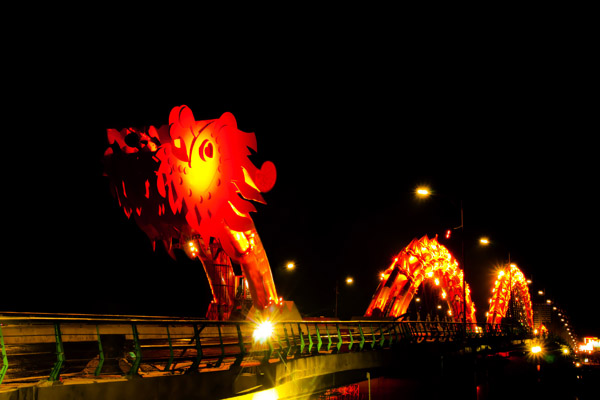 Don't forget to take photos with this bridge and share it with friends and relatives after a trip to this beautiful city.