"The Bridge of Love" is a work in the clusters DHC – Marina which belongs to the project "Marina and water sports club" invested by the JSC DHC – Marina, a member of General JSC DHC.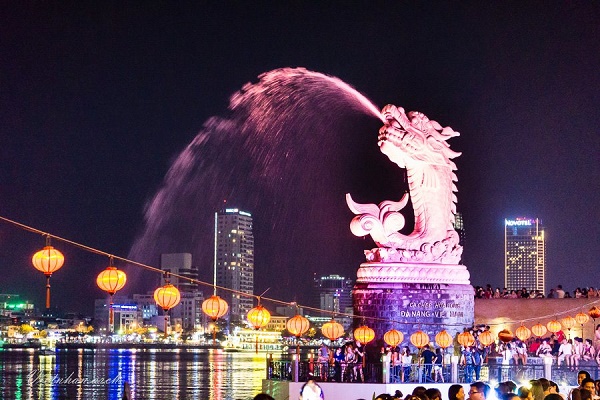 Situated in the East of Han River, Da Nang city, the Bridge of Love has become a popular tourist attraction of the youth.  It is built next to the stone statue named "The Carp transforming to a Dragon" and has become a good place for sightseeing and a marine dock of Da Nang.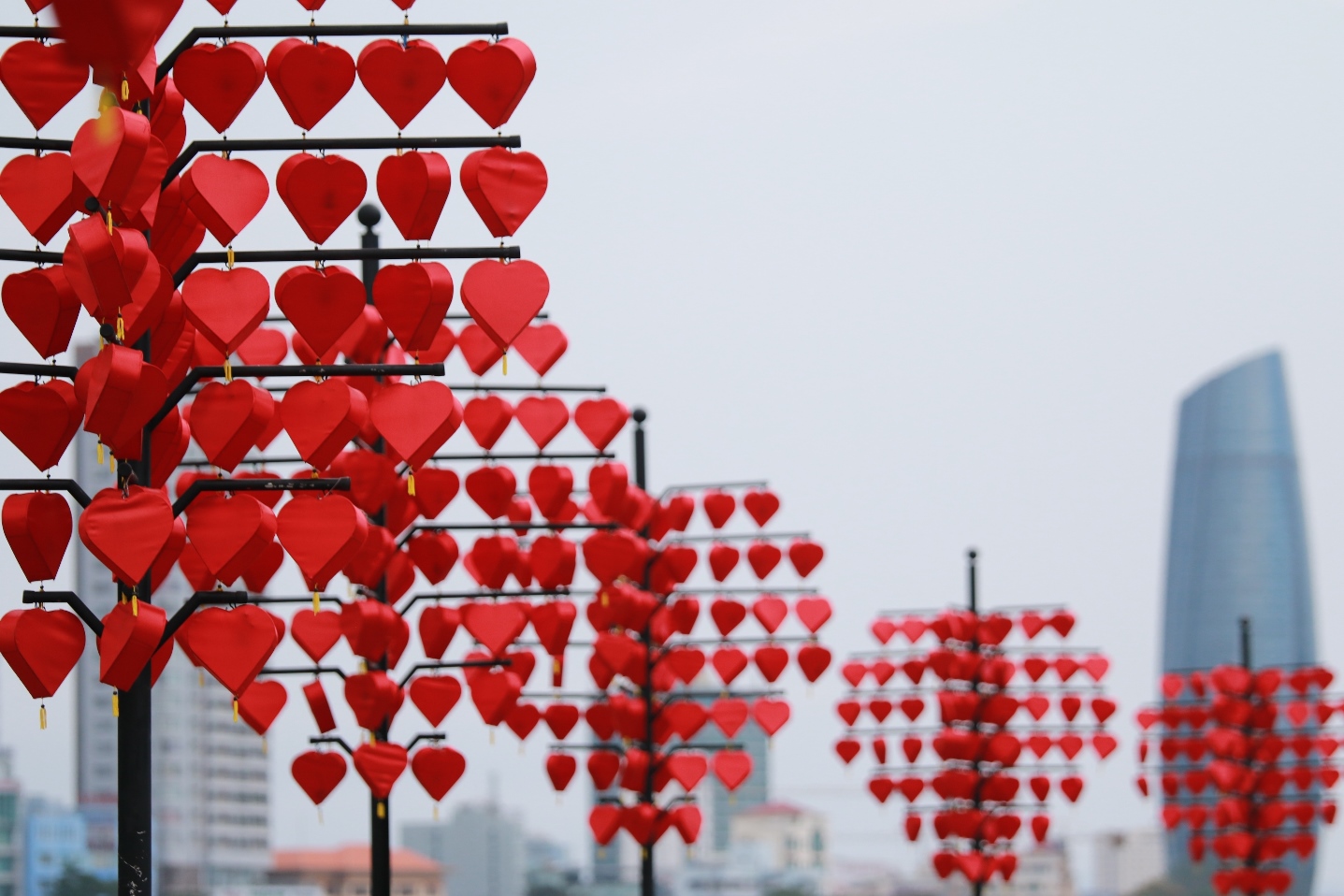 The construction is inspired by some famous places of love such as Pont des Arts (France), Nam San tower (Korea), and Milvio Bridge (Italy).
On the bridge, there are "trees of love" that are lamp-posts with shimmer red heart-shaped lanterns. Each lamp-post is a "tree of love" with the height of about 6m and the distance between each tree is about 12m.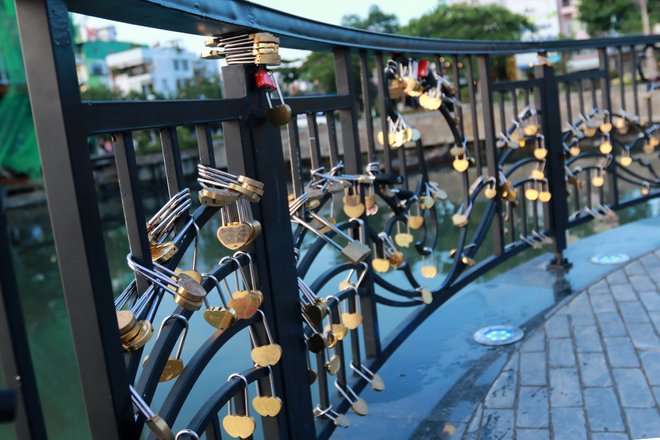 The top of each tree love is a big heart that is made of 84 red lanterns with yellow tails.
All lanterns were made in a trade village of Hoi An ancient town by skillful hands of artists.
This bridge is not only a new destination that brings tourists romantic feeling and an ideal dating place but also a memorable place of love with many unique locks.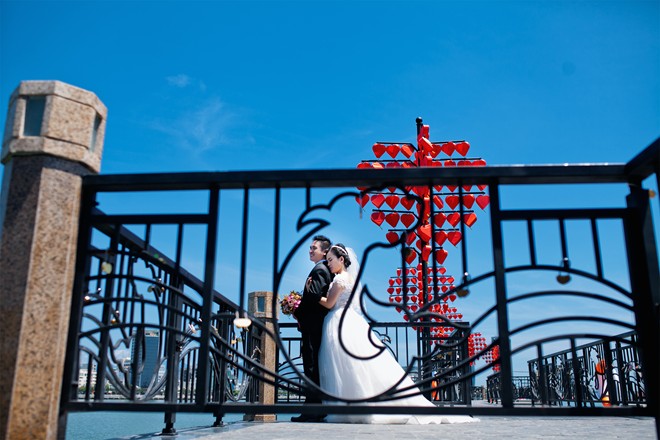 The special thing about these locks is that there is only one chance to lock and no key. This is aimed to create a forever love promise of couples.
Locks on this bridge are not only wishes for everlasting love but also witnesses for love that will help them to heal and keep their love after being sulky.
Especially, with romantic setting, the Bridge of Love is an ideal place for photos of the young and couples.