Every years, there are millions of people come to Hoi An, a popular tourist attraction. However, only a few people get efficient experience and information about this tourist destination, luckily, this article will give you some.
Where to stay
Resorts of Hoi An are mainly located in three main routes: along Cua Dai Beach, Hoi An center and along the road connecting to the ancient town. There are some luxury resorts located directly on the beach; whereas, affordable types are in the center. The connecting road has both of these types.
It takes 5-10 minutes driving from the beach to the ancient town. A lot of shuttle buses from the town to the beach provided by high-end resorts. But no matter where you stay, you can reach the town by bicycle, motorbike, taxi or your own foot to discover exciting and wild ancient Hoi An.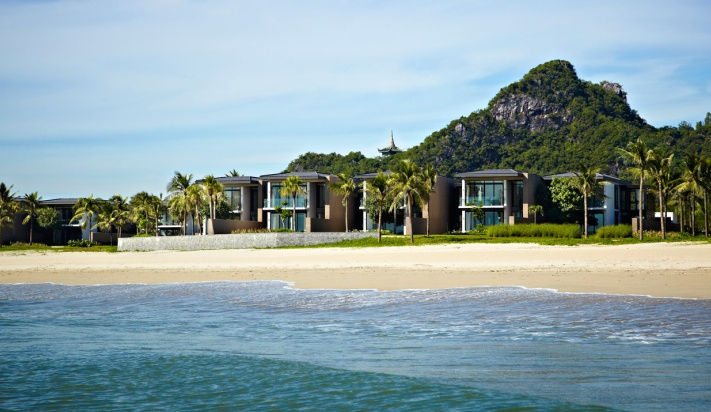 Where to eat?
Hoi An has so many delicious dishes such as Cao Lau, dumplings, white rose cake, chicken rice, Cam Nam stirred mussels, Dap cake, La Gai cake, suse cake, tofu, Xeo cake, Beo cake, zongzi, crap sticky rice and all kinds of tea...
You can also buy lanterns, silk, wood carving, embroidery items, souvenirs and clothing.
 
Clothing
      In Hoi An, there are many garmenting stores with various types of fabric for travelers to choose. Tourists can order and receive cloth within a few hours. Moreover, you can leave your body measurement at the shop and they will send products to your place after completing it. Hoi An garmenting service prices are not higher than other places.
Art picture
So many art pictures with diverse materials, techniques and themes are sold on Hoi An streets.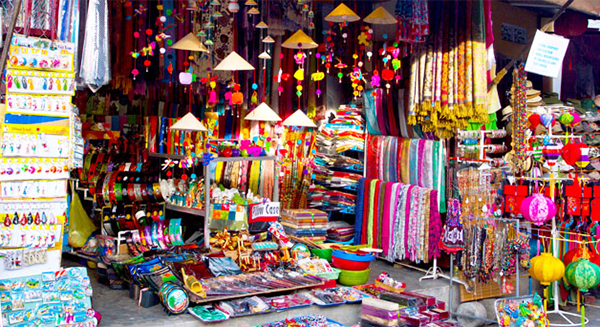 Hand-crafts
     A lot of arts and hand-crafts such as hand embroidery, paintings, lanterns, Jiading bamboo carving products, ceramic, sculpture are sold.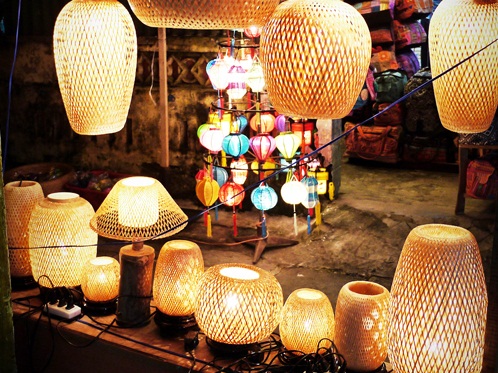 Lanterns
       Hoi An is the kingdom of the colorful and sparkling lanterns with affordable prices. There for they are chose to be many tourists' gifts for others.