These 3 pagodas are all situated in prime locations of Da Nang, which create a sacred triangle in the city.
These 3 pagodas are: 1st Linh Ung Pagoda on the Mountain of Water, 2nd Linh Ung Pagoda on Ba Na Hills, and 3rd Linh Ung Pagoda on Son Tra Peninsular.
1.     3rd Linh Ung Pagoda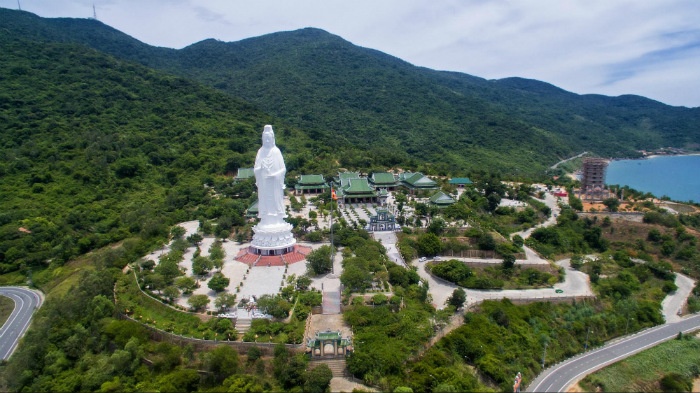 It is the biggest, newest and most beautiful over 3 pagodas. Situated in Son Tra Peninsular, on 693m high above sea level, 3rd Linh Ung is a valuable gift of nature for Da Nang.
Located on a hill with the shape of sea turtle facing the sea and learning against the primeval forest with rich flora and fauna, Linh Ung boldly marks the development of Vietnam Buddhism in XXI century as well as humanity and gods gathering place.
The highlight of this pagoda is the Quan Yin status with the height of 67m, approximately to 30 floor building and 35 m in diameter lotus is considered as the highest Buddha statue in Vietnam. This statue put its back to the mountain, faces to the sea. On top of Guayin's hat, there is a 2m-high statue of Buddha, and in each layer of the tower there are 21 smaller Buddhist statues placed in different gestures and positions.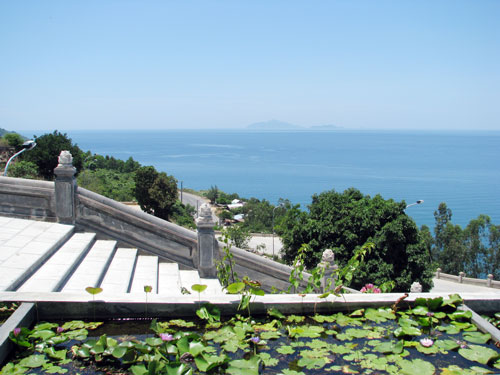 There are many visitors to the foot of the lady Buddha status to pray and enjoy its gentle beauty. The sanctum and the status create a sacred and tranquil as Elysium. Staying on the status, visitor can have the best view of the city with mountain, sea, and Son Tra Peninsular.
2.     1st Linh Ung Pagoda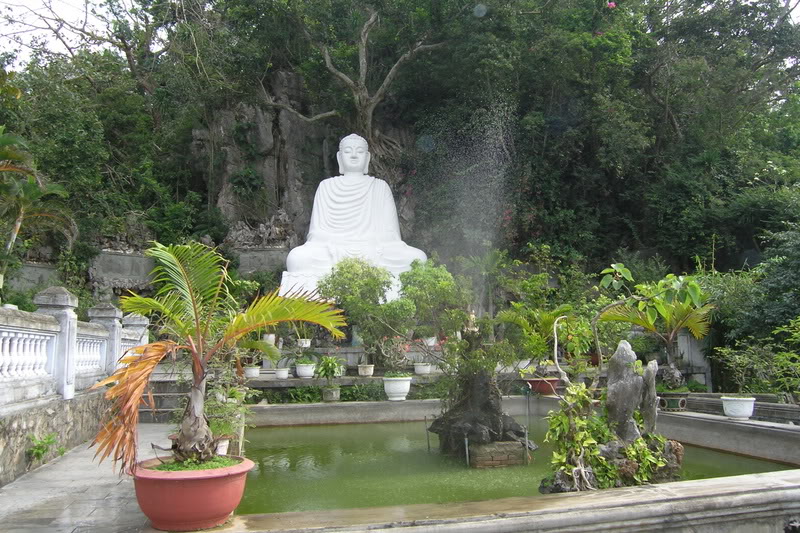 8km Southwest of Da Nang center, the 1st Linh Ung Pagoda on Marble Mountain is one of the most famous sights of Da Nang.  This pagoda is also called Ngoai Pagoda.
On the 6th year of King Minh Mang reign (1825), the king visited Ngu Hanh Son and built a pagoda called "Ngu Che Ung Chon Tu". In 1891, this name was changed in to "Linh Ung" because of profanation of tabooed names.
In 1997, a 30m high Xa Loi tower was built on the left of this pagoda. There are 200 stone status and 40 reliefs of Buddha, Bodhisattva, and Arhat. This tower has been recorded as a tower with the most stone status.
Although Linh Ung Non Nuoc has been changed and rebuilt so many times, it still has a special position in every prayer's heart. Visitors may feel they are lost in Elysium with peaceful and fanciful landscape when staying front of the 10m high Buddha status or walking around to enjoy the scenery.
3.     2nd Linh Ung Pagoda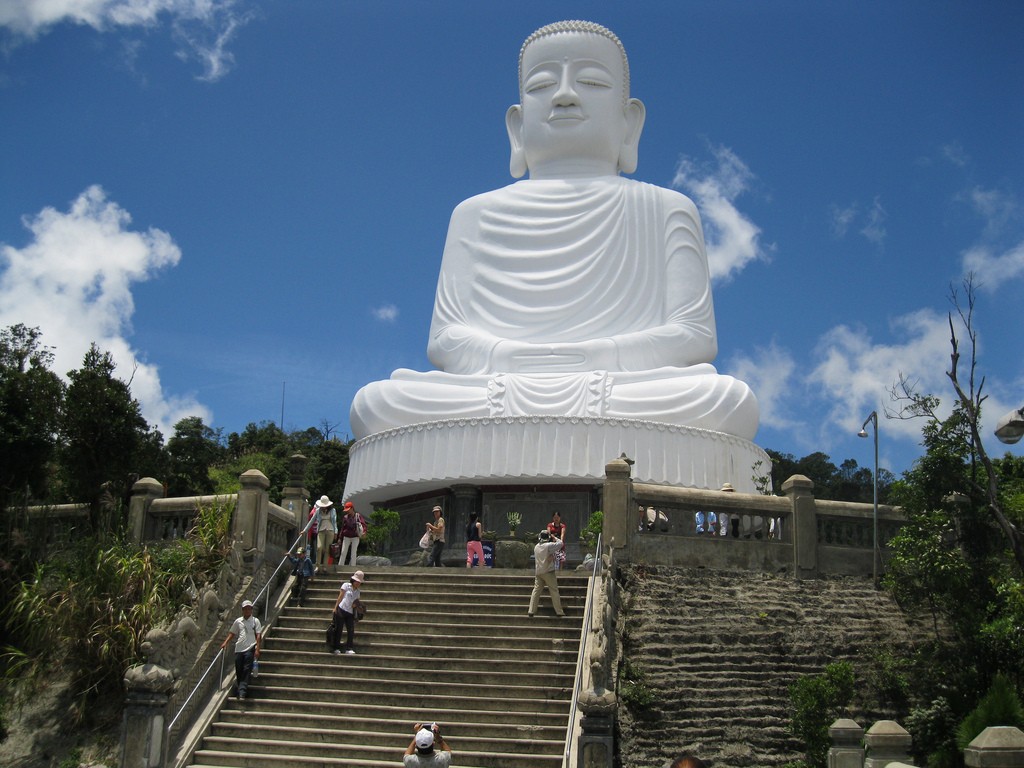 Situated on Ba Na Mountain, at the height of 1400m, the 2nd Linh
 Ung was built on 6/3/2004.
The pagoda has a large stone yard. A pine tree with 3 different types of leaves is planted in front of it. A 2.4m high drum that impresses visitors is placed in the sanctum. Especially, there is a reinforced concrete Buddha status of 27m high and 14m large on 6m high lotus made by Nguyen Quang Xo. The status looks majestic between cloud and mountain. From the 2nd Linh Ung, visitors can enjoy the panoramic 
Da Nang with Da Nang bay, the coast line stretching from Hai Van pass to Son Tra Peninsular, My Khe Beach and Marble Mountain.
In sunny days, the status is outstanding on green Ba Na Mountain. Visitors may feel calm when contemplating this status. Built on mountain with subtle structure, Ba Na Linh Ung Pagoda creates a tranquil atmosphere.