In December 1999, along with the ancient town of Hoi An, My Son old temples were considered as the world cultural heritage by UNESCO. Since then there have been hundreds of thousands of tourists to this place every year.
My Son is located in Duy Phu commune, Duy Xuyen district, Quang Nam, 70 km southwest from Da Nang City and 40 km from Hoi An.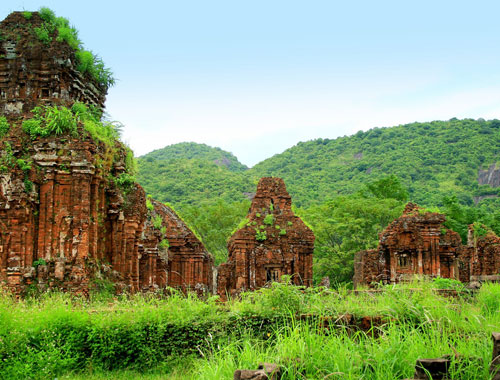 My Son sanctuary
 is situated in a 2 km diameter valley, surrounded by hills and mountains with the height from 100m to 400m, from the East Truong Son to Tra Kieu old capital.
In the past, this place was a Cham Hindu kingdom holly land where baptism was held and offerings by king occurred. My Son is the only place that has the continuous development of Cham art from the 7th century to the 13th century.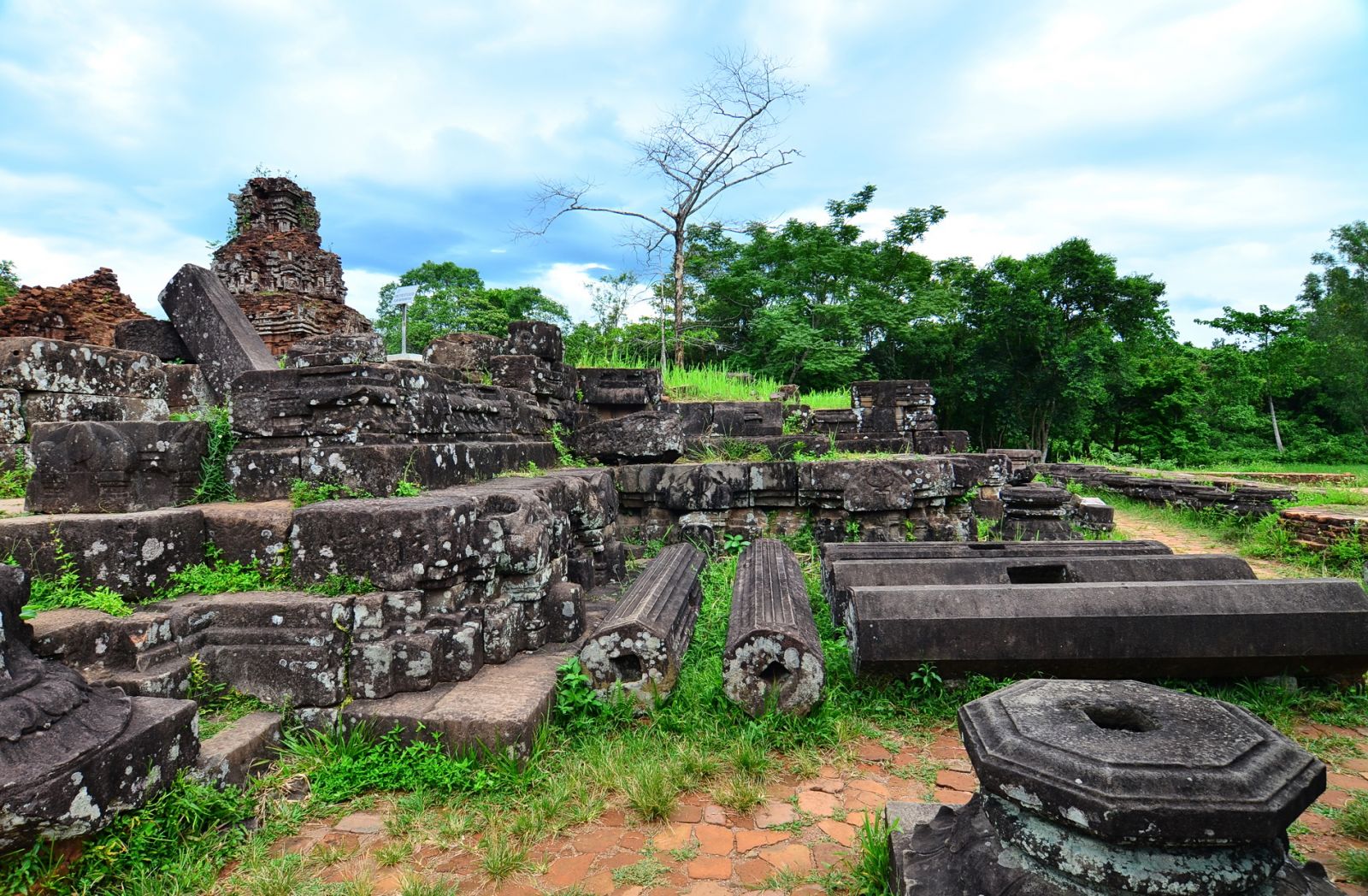 My Son temple structures are divided into several sections that were built in the same principle. Each section consists of a main temple, surrounded by smaller buildings. The main temple represents for Meru Mount - the universe center, the god convergence and Siva worshiping place. Other buildings were used worship other gods.
Temples, Cham towers were built by bricks with sandstone decorations. The adhesives are still unfound. After the tower was built, sculptors began to carved flowers, human and animal figures.

 

Cham brick sculpture technique is hardly seen in other regions. All temples and sub-constructions were built of brick with an exquisite technique.
Decoration motifs on stone pillars, circular statuses, and sandstone embossments are Hindu mythologies. These motifs give My Son temples a vivid beauty, bearing the characteristics of Cham art style.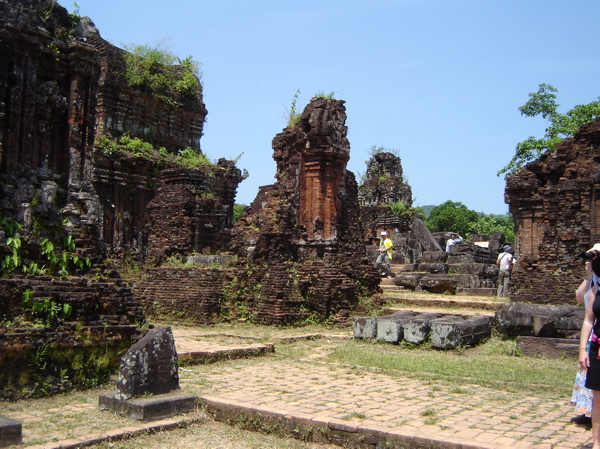 Although all the towers are insufficient, they are the best evidences to learn about the development of Cham art. The most prominent factor of Cham sculpture is showing human vitality with free, calm and anxious inner.
Having a great historical value, My Son sanctuary plays a very important role in the artistic culture of Southeast Asia.