Thien Mu Pagoda, known as Linh Mu is the oldest pagoda, situated on Ha Khe Hill, the left bank of Huong river, about 5 km west away from Hue center. Thien Mu Pagoda is officially built in 1601 under Nguyen Hoang lord-the first Lord of Nguyen dynasty.
With its natural beauty and the expansion since that time, Thien Mu Pagoda has become the most beautiful pagoda in the South of Vietnam. In the past, Thien Mu was used as earth worshiping palace under Tay Son reign (around 1788) and rebuilt several times under Nguyen dynasty.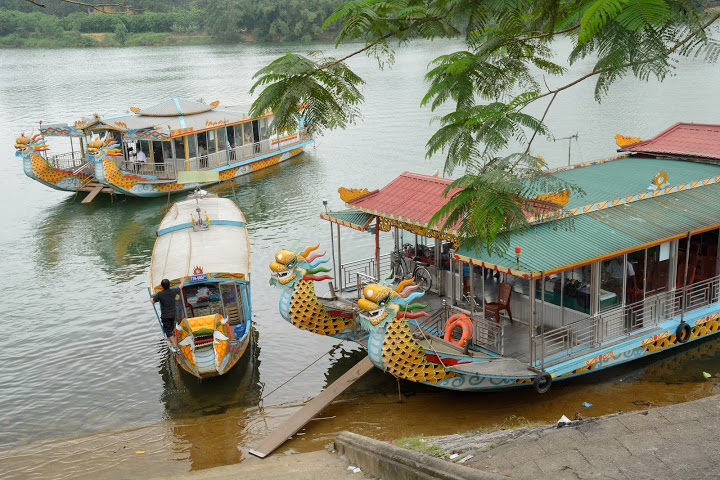 Phuoc Duyen Tower is a famous icon in Thien Mu Pagoda. This tower was built in 1844 with 21 m in height and 7 floors containing Buddha status. There is a spiral staircase leads to the top floor, where golden Buddha statue situated. In front of the tower is Huong Nguyen temple with Falun (Dharma wheel, Buddhist symbols) on top that will move when the wind blows.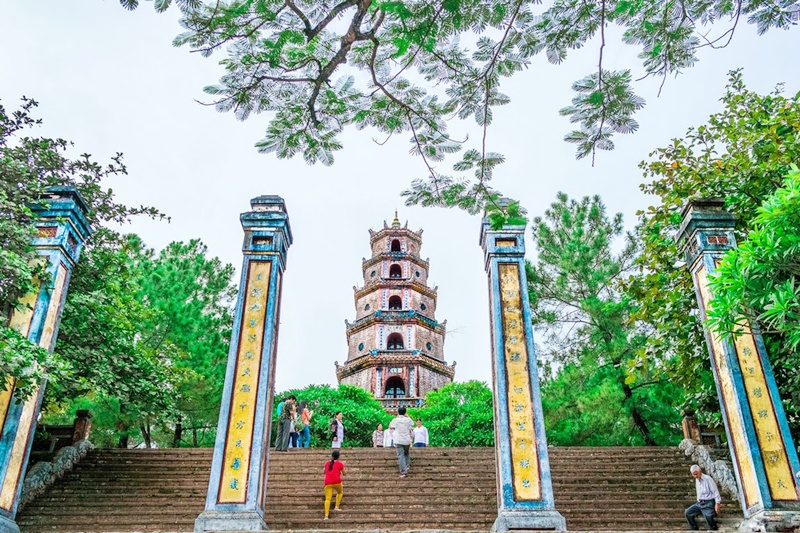 Thien Mu Pagoda is not only a spiritual place but also a tourist attraction that recognized as one of spectacular sceneries of Hue by emperors. Standing behind the pagoda fence, looking upstream, the river appears spectacular and romantic. The water divided by Hon then reunites in front of the pagoda gate.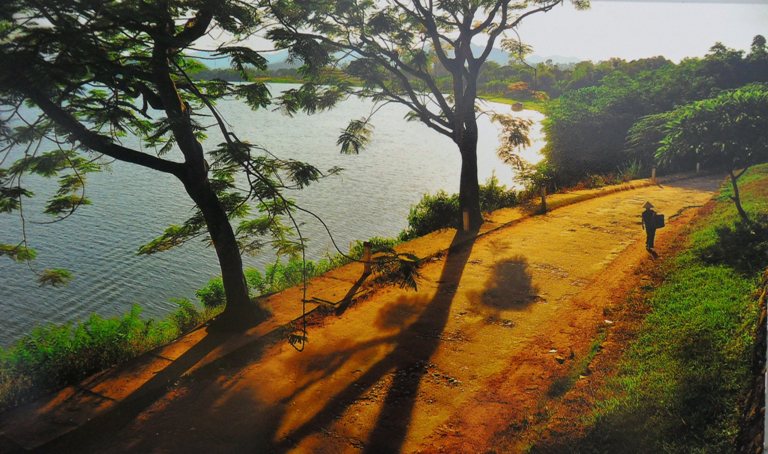 There are not so many Buddha statues in Thien Mu Pagoda as others. Overview, this pagoda looks like a residence of king and mandarins of ancient Hue. Visitors will feel losing in a hundred year pure and poetic palace.
Tourist can relax themselves after going to this pagoda. Whenever going to Hue, travelers will spend a little time on visiting this religious-romantic place to retreat, sightseeing, watching the quiet river and hearing the bell sound.