Da Nang is one of the most attractive destinations in 2016. It is reported that 2016 is the warmest year with increasing temperature and Vietnam is directly affected by global warming. However, it is also the reasonable condition for outdoor activities. Thank to long beaches, Ba Na hills, Son Tra Peninsula with cool climate, bridges over the poetic Han River, many resorts with waterfalls, cool streams, Da Nang is expected to be an ideal destinations for this summer.
Especially, the 5th East Asian Sea Congress will be taken place in Da Nang from 09.24.2016 to 10.03.2016. Besides, there are also other events and activities regularly held in 2016. Here are some forthcoming events.
 
1. Activities to welcome the Year of Monkey


 

Exhibition, art programs and fireworks to welcome the New Year will be taken place from 21.01.2016 to 15.02.2106 (22 December to 10th January of lunar calendar)
2. International Clipper Race in 2016 and other activities
The competition is expected to be held from 12/2/2016 to 22 / 2/2016 in Da Nang Port.
3. 2016 Quan Yin festival
Festival includes Buddhist ceremonial procession activities as flower lantern parade, vegetarian culinary competitions, stone and sand sculpture contest, masquerade, traditional activities and folk games. This festival will be held at Quan The Am pagoda on Thuy Son mountain from 27- 29/03/2016.
4. The opening of 2016 Da Nang marine tourism season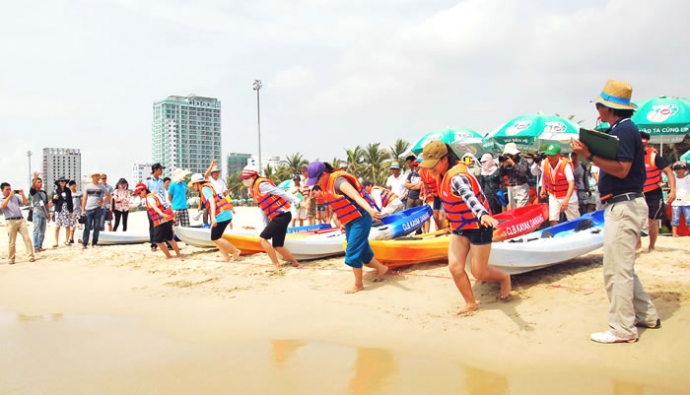 Public art festivals and exciting sport activities will be held on the East Sea Park and other beaches of Da Nang.
5. Activities on the anniversary of the South liberation 30/4 and International Labor Day 1/5

In addition to excellent art program, Da Nang antique fairs and book fairs are also put in the list of activities to celebrate the Southern Independence Day and International Labor Day



6. Color me run race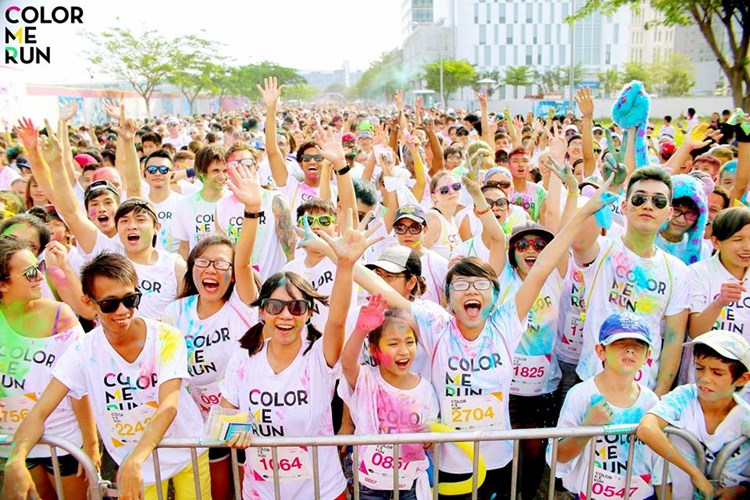 This is a lively and unique sport activity that participants will race in a 5km running road covered by color in different points. Besides, there are also special supporting activities and music programs. The race is expected to be held in 6/2016 in the Sun wheel area, Asian park.



7. Sailing race in Da Nang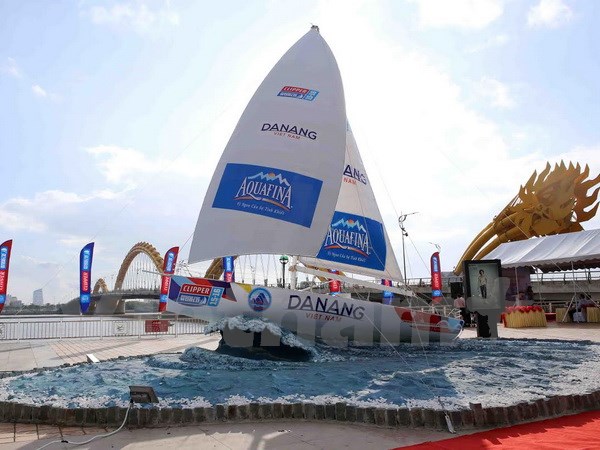 This is a race on the sea for athletes that will be held in Da Nang in November 2016.
8. Da Nang 2016 Guitar Concert

This program is an occasion for guitar artists from Vietnam and Southeast Asia countries to perform and exchange skills. The program is expected to be held in December this year in Nguyen Hien Dinh Tuong Theatre.