As the highest mountain on Son Tra Peninsula, Ban Co peak is one of tourist attractions of Da Nang city. Travelers to the Son Tra peninsula often visit the Linh Ung Pagoda, Bai But, Bai Rang, Ghenh Bang and ignore Ban Co peak.
Unlike other place, you can enjoy beautiful scenery right from the beginning thank to the curve road leading to the top.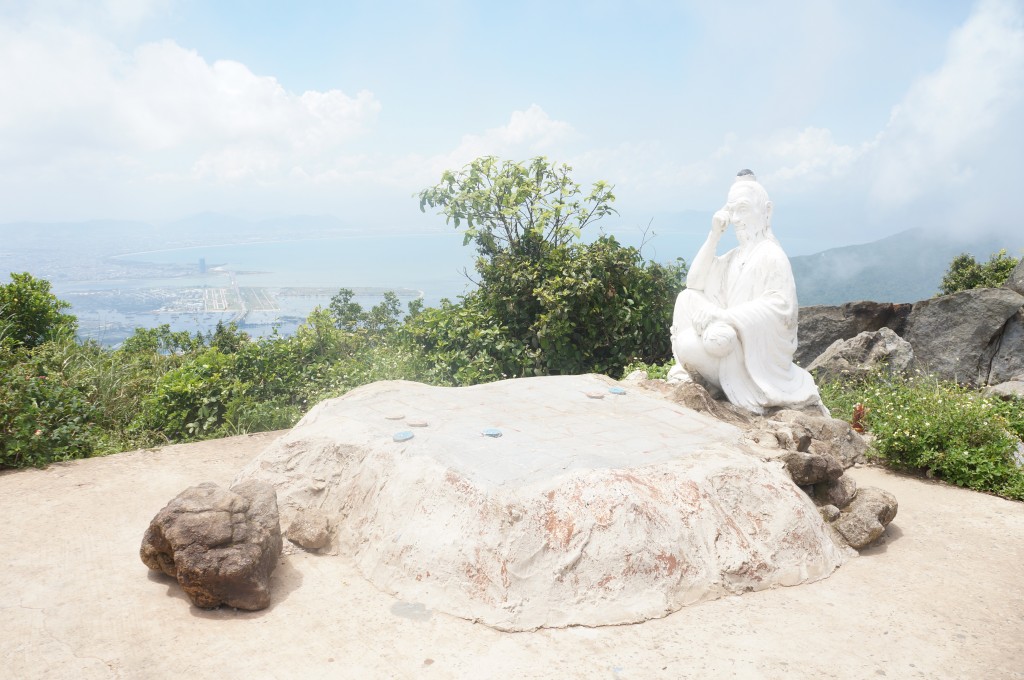 The most appropriate means to the top are motorcycles or bicycles. You can experience adventurous feeling when traveling on curve mountain roads and even nearly vertical slope.
After finish driving on the curve and beautiful road, you will climb sloping staircase. Finally, you can see clouds in front of your face and you can even touch them.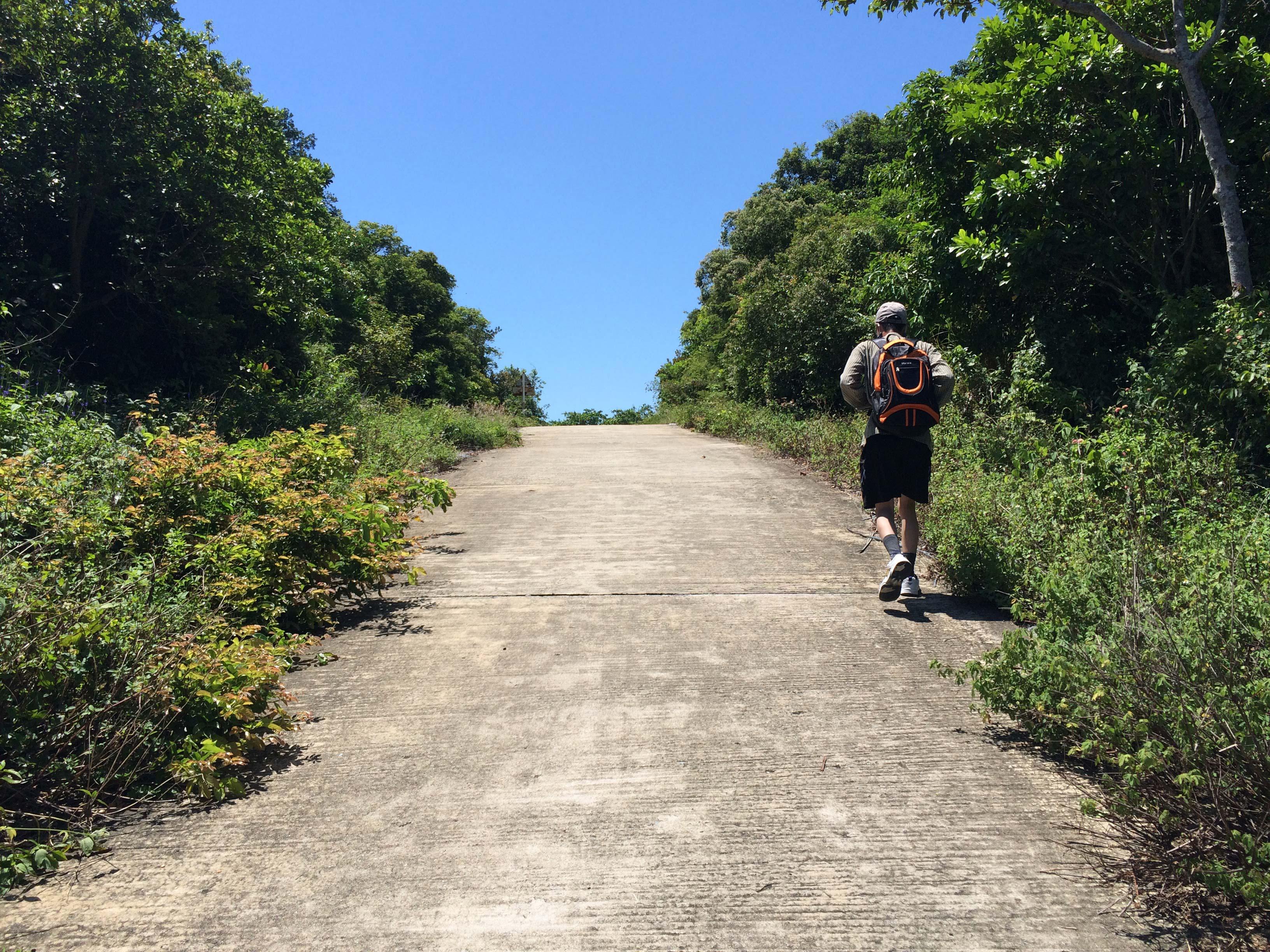 There is a status of a god in front of the chess board. According to legend, there were 2 fairies playing chess on Son Tra Mountain. After inconclusive days, 1 god was beaten because he took too much attention on beautiful fairies. Angrily, he flied to the sky after broke and kicked the chess board to the sea. Therefore, an Indra statue sitting alone in front of a chessboard-shaped rock was put on the top of the mountain and this is why this top called Ban Co (chess board). There is also another reason is that when from this top, Da Nang looks like a chess board with adjacent squares.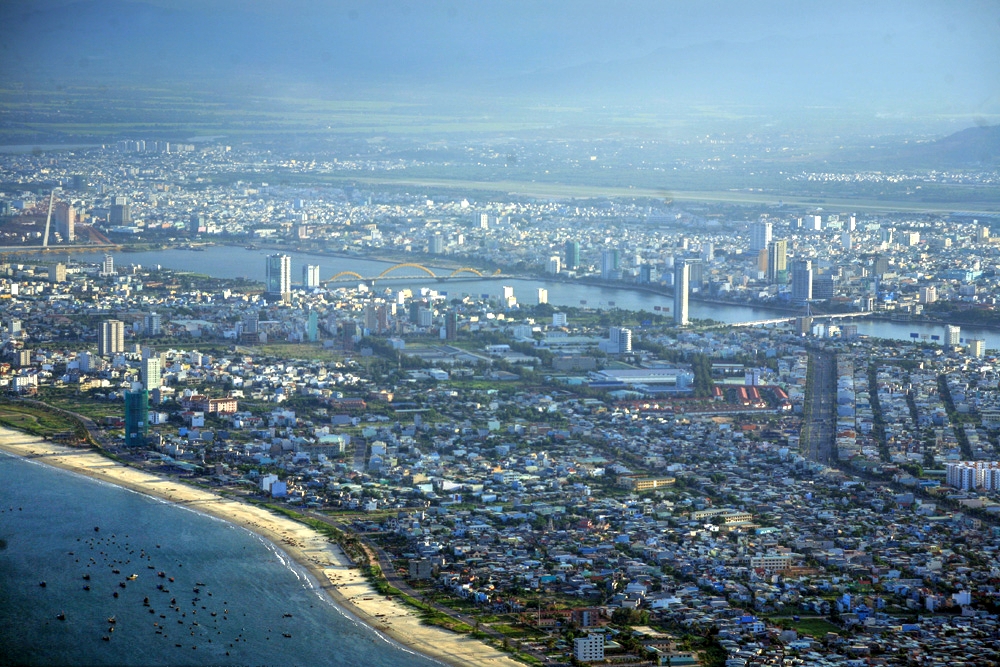 Your tire will be reduced by fairy landscape. On 700 meters high, you can enjoy the whole view of Da Nang with many buildings and nine famous bridges crossing Han River.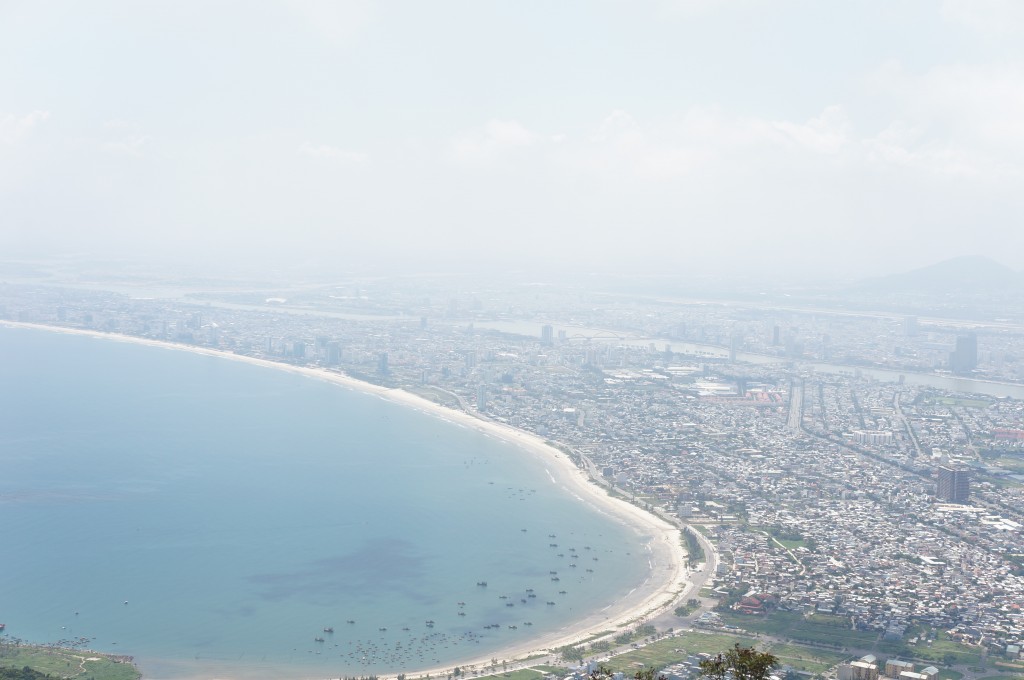 The best time to visit Ban Co peak is on the early morning when the whole city and Son Tra peninsula nature are still sleeping in glimmering sun. Or in sunset, you can drive around the peninsula and enjoy the red landscape.