The DIFF 2017 organizers reported that there would be 8 teams from the UK, Switzerland, Italy, Australia, Austria, Japan, China, and the hosts – Vietnam joining in that festival.
8 teams taking part in 5-night performances represented for Metal, Wood, Water, Fire, and Earth
Especially, with the theme "Shining Marble Mountains", all teams will perform in turn in 5 nights named Metal, Wood, Water, Fire, and Earth. These will be taken place on Saturday nights on 29 April, 20 May, 27 May, 3 June, and 24 June. Performing venues are at Han River Port (located on Bach Dang Street).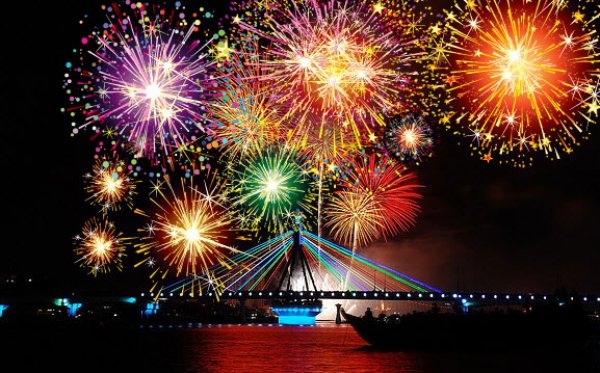 The DIFF 2017 General Director said that the stage would stimulate 5 elements and was elaborately equipped with leading technology that would bring the most charming sound and fireworks parties. With the aim of competing abroad in the future, Vietnam team would invest world-class technology this year.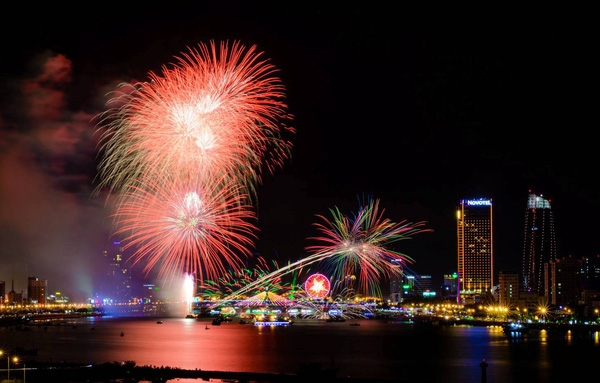 Accompanying with Fireworks Competitions, from 29/4 - 24/6, the high tourist season in Da Nang, there will be many other events as Bare Foot on Sand, Five Elements International Food Festivals, Cham Cultural Festivals, and Street Festivals bringing visitors fascinating experience.
Huynh Van Hung – the Director of Danang Culture and Sports Department revealed that DIFF 2017 with the largest scale ever would continue to make Danang become Asia's Leading Festival and Event Destination. 
Although the festival will be organized two months later, many companies and travel agencies are launching masses of tour promotions.
 
Tourists are advised to make room/tour reservations as soon as possible.
Many travel agencies in Danang supposed that it would be difficult to get tours or good accommodations if travelers reserve everything too late.  As a result, many groups have tried to hunt for cheap tickets and book tours after Lunar New Year.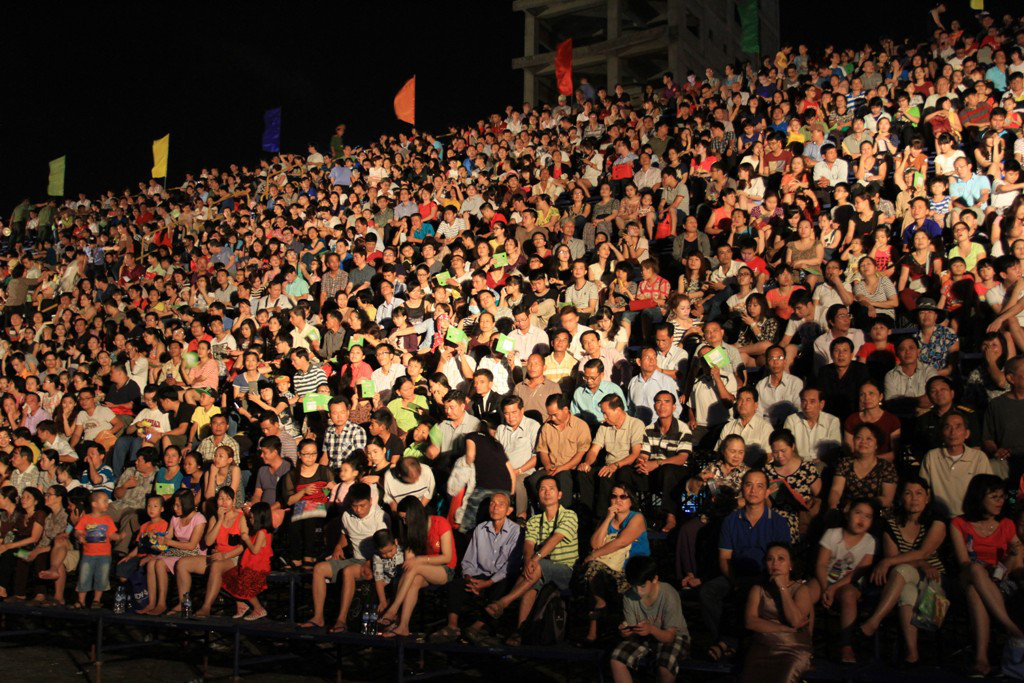 Besides, local travel agencies have reserved tickets to meet travelers' needs. In parallel, a series of enjoying fireworks tours by boat or on high-rise building with coffee are also given.

These are some hotels with good views near Han River where guests can fully enjoy fireworks festivals.

- Novotel Da Nang Premier Han River (https://hotel.checkindanang.com/novotel-danang-premier-han-river).
- Brilliant Hotel (https://hotel.checkindanang.com/khach-san-brilliant)
- Sanouva Da Nang Hotel (https://hotel.checkindanang.com/khach-san-sanouva-da-nang)
- Sun River Hotel (https://hotel.checkindanang.com/khach-san-sun-river)
- Vanda Hotel (https://hotel.checkindanang.com/khach-san-vanda)
- Danang Riverside Hotel (https://hotel.checkindanang.com/khach-san-da-nang-riverside)
- Kay Hotel (https://hotel.checkindanang.com/khach-san-kay-da-nang)

More: - Other hotels in Danang
 
checkindanang.com's  aggregation