Recently, when traveling to wild places has become popular, Cham Islands has been a famous destination in the Central of Vietnam.
This islands attracts tourists by its location (near Hoi An and only 9km far from Cua Dai Beach) and wildness. Let's spend 1 day to discover this islands on your trip to Hoi An and Da Nang. These tips for a wonderful trip to Cham Islands will be helpful to you.
The best time to go to Cham Islands

The most reasonable time to Cham Island is from March to August. It is summer time; however, the weather on this island is not so hot like that on land. With still and azure sea as well as good weather, Cham Island has become an attractive place for tourists.
Conversely, you should avoid traveling to Cham Island from September to February because this is rainy season with rough sea, big waves, and tropical storms that prevent boats from going to this island.
For a wonderful trip to Da Nang, Hoi An, and Cham island, you should go on full moon days (14th and 15th every month on lunar calendar) or mid-autumn festival. If you want to join in traditional festivals of the island inhabitants, let's go there on 3rd of April for fish praying festival and 9th -10th of March for Death anniversary of edible bird's nest career, Hoi An (lunar calendar)
How to go to Cham Islands?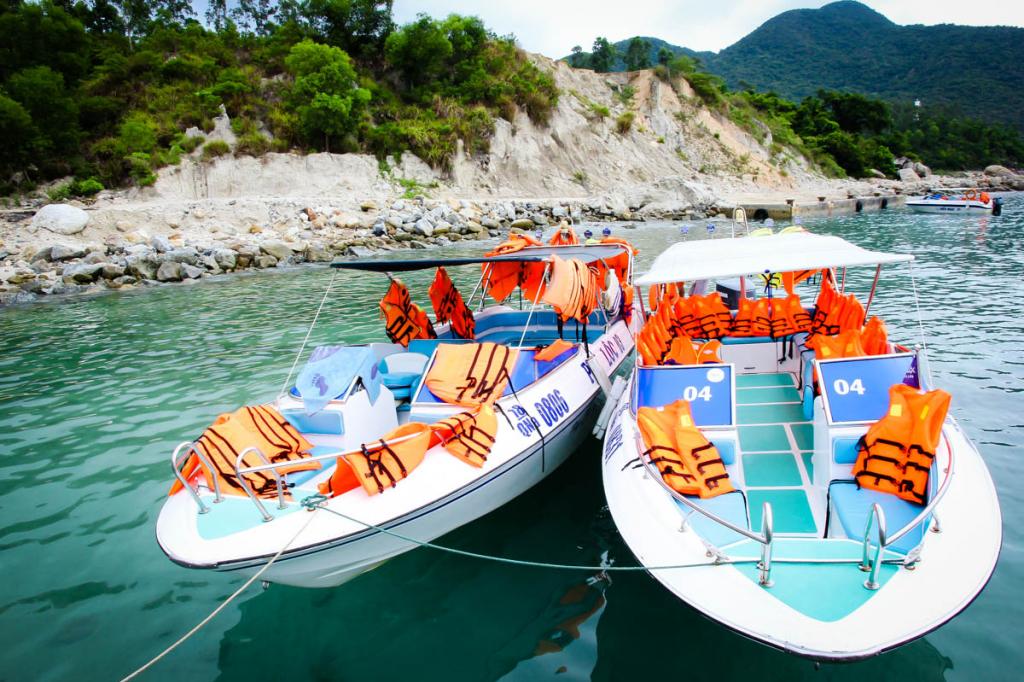 From Ha Noi or Sai Gon: use Hoi An – Da Nang coaches to go to Cua Dai pier then go to the islands by wooden boats or high speed boats.
From Hoi An; there are two types of transportation to Cham Islands, high speed boats and wooden boats. It takes only 20 minutes to go by high speed boats with the price of 150,000 – 200,000 VND/person. Whereas, the other takes 2 hours with the price of 50,000 – 80,000 VND/person and 30,000 VND/motor.
High speed boat is the most convenient vehicle to Cham Island.
While high speed boat starts from Cua Dai pier, wooden ships start from Bach Bang wharf right in Hoi An. From 1pm, you can come back from Cham Island wharf. If you want to go by wooden boats, you can contact Mr Bon (0985686465). His boat is rather big, comfortable and he is also funny.
Notice: you can go to the Pier by taxi, motor bikes or cars from Hoi An. Besides, you can also use buses from Da Nang.
On the island: you can bring your own motor bikes to there or you can also hire boats to go around, snorkel, and diving without depending on any tour schedule. You can contact Mr. Cu (0167787465) to hire boats.
You can refer to these tips if you want to stay there for down to 2 days and 1 night.
There are no hotels or resorts in this island so you have to stay in hostels or homestays with affordable prices (50,000 – 100,000VND/room/person, 150,000 VND/room for 2 people and 50,000 VND/ extra person)
Besides accommodation, these hostels and homestays also offer sea tourism services as foods and drinks, motor bike rental, boats, snorkel, and fishing. Locals are really friendly and honest that they can be an enthusiastic tour guide.
If you don't want to stay in hostels or homestays and save money, you can go camping on the beach. These are some ideal camping places:
Ong Beach, Huong Beach: there are more hostels here so there are more services
Bim Beach, Xep Beach: it is extremely wild so you can go camping here after paying 200,000 VND. Besides, you should go there by Cu's boat because he can recommend the best place for camping.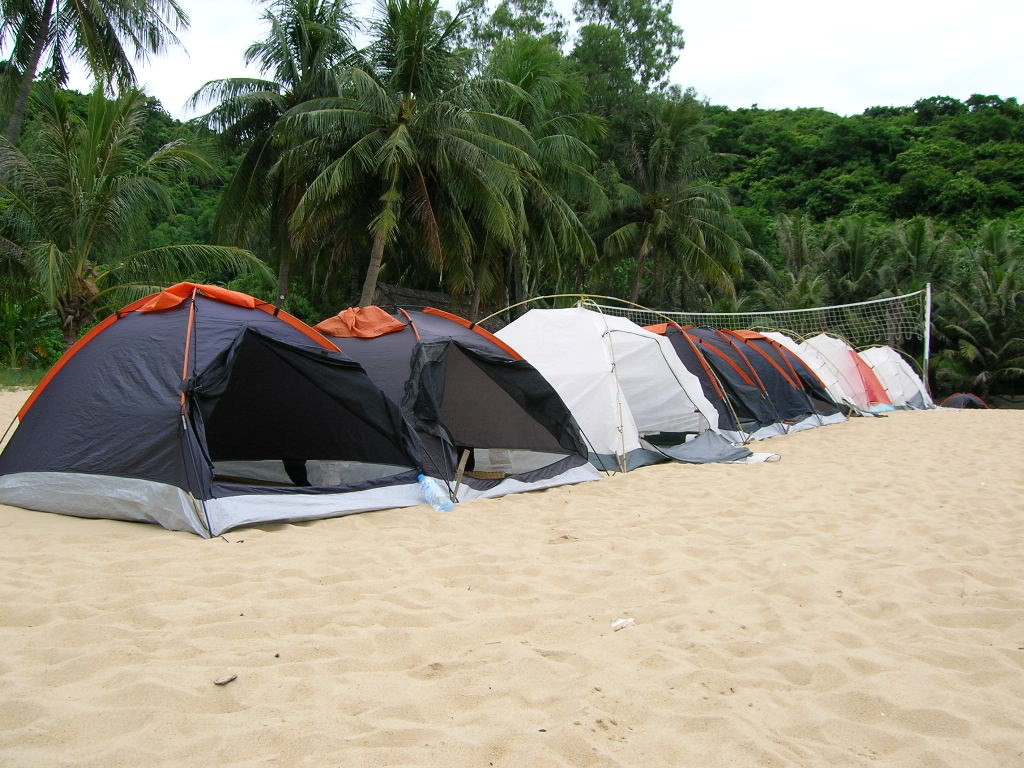 Indispensable places in Cham Islands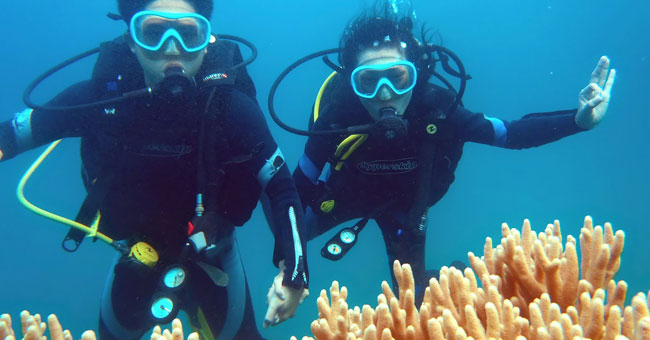 Cham Island Marine museum: you can have the overall view of life, culture, custom, and festivals of local people,
Cham ancient well: a relic from Sa Huynh period and the only fresh water source of the whole islands that never runs out.
Hai Tang Pagoda: a holly place of the island with unique and sacred architecture.
The temple of edible bird nest career: a place to worship the god of bird nest career.
Tan Hiep Market (Cham Island): you can by any specialties, seafood, and souvenirs with reasonable prices.
It costs 150,000 VND/person for hiring well-equipped boats to discover the islands and snorkel.
Delicacies should be tried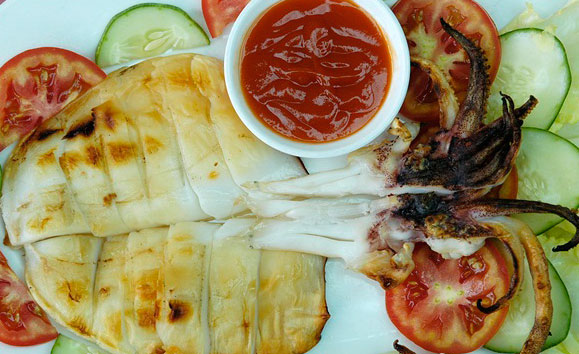 Mot Nang squids
 
Stone craps
 
Vu Nang snails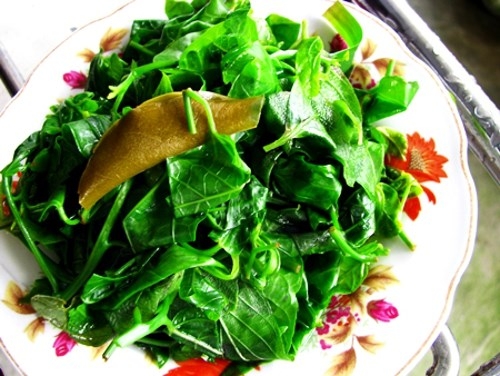 Forest vegetables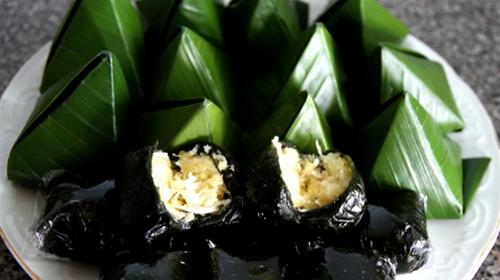 Banh It La Gai
 
You can order seafood meals in your hostels or homestays with the price of 50,000 – 80,000 VND/person/meal or you can buy yourselves seafood and have it processed nu hosts.  If you want to enjoy seafood right on the beach, you should go to Huong Beach at 10 am. Seafood here is fresh and cheap, or else, you can eat in restaurants on Ong Beach and Lang Beach with higher prices. 
These tips are from practical experiences. Prices and places may have been changed. Have a nice trip.