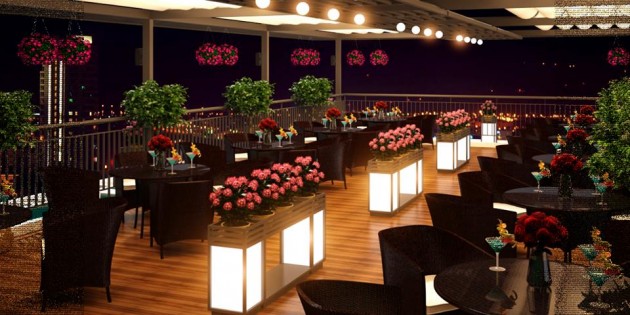 Address: 1B, Le Duan Street, Da Nang city
Situated right in the center, on the slop connecting Le Duan Street and Bach Dang Street, May coffee has the best location in Da Nang from which you can see dreamy Han River. It is an ideal place to relax with friends and family.
The 5th floor is really spacious where you can enjoy the beautiful city with bridges at night.
May Coffee is designed in modern, youthful but romantic and poetic style. Besides, comfortable seats bring visitors wonderful feeling. 
2.

Danang Souvenirs & Coffee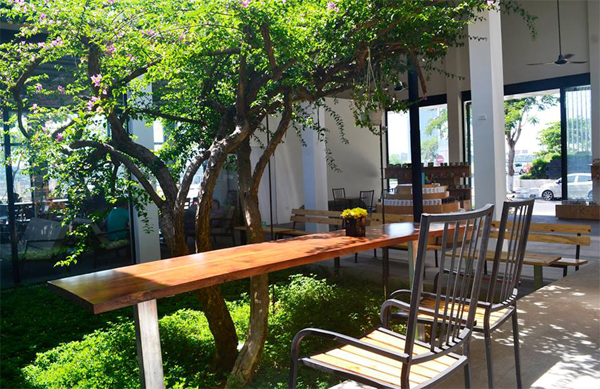 Address: 34 Bach Dang Street, Hai Chau Commune, Thanh Khe District, Da Nang city.
Being famous as an interesting place for photograph, Danang Souvenirs & Coffee has an elegant space with coffee and souvenirs. Souvenirs as hats, t-shirts, bags, keychains, and specialties are displayed as decoration.
A 2 floor coffee shop is designed in the combination of classic and modern. Danang Souvenirs & Coffee with light system and sparkling beauty attracts tourists by its interesting seats and tasty drinks.
Visitors can also enjoy the most hectic and beautiful street of Da Nang – Bach Dang.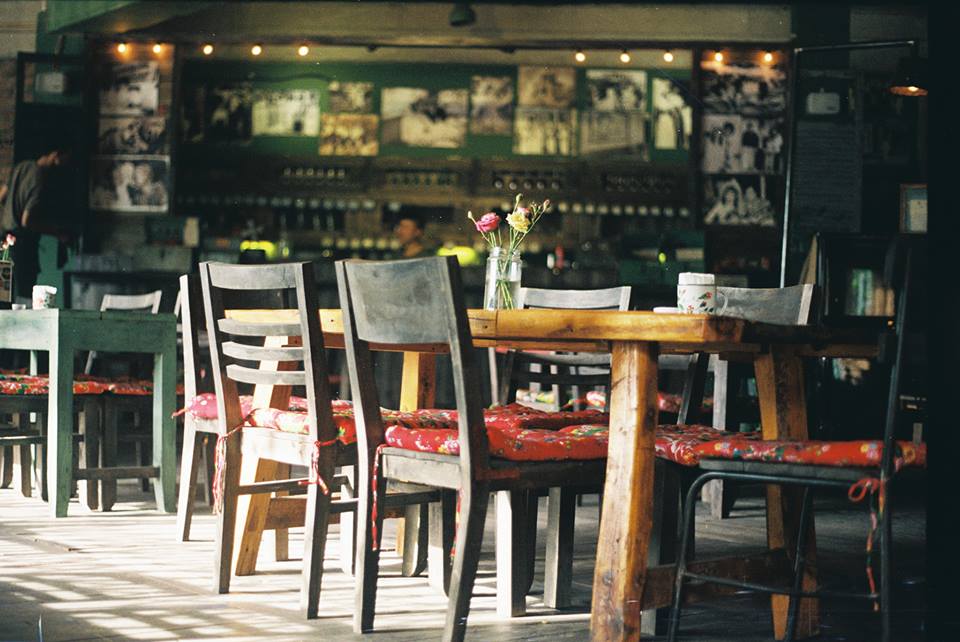 Address: 96-98 Bach Dang Street, Da Nang City
A coffee shop with subsidy period style that is considered as specialty of Ha Noi has been appeared and become a popular destination in Da Nang for about a year. Its architectural space and ornaments bring harsh but closed feeling about old days.
Cong Coffee is designed in green with peacock quilt covers tied to 2 band chairs as cushions, windows with wooden mullions. Incandescent bulbs dangling on the ceiling look like the obsession of harsh childhood. Visitors can enjoy the real old space.
Travelers may feel like they are living in the past when seeing familiar things in this coffee shop. Coming to Cong, people can stay away from hectic life.
Situated on the most beautiful street of Da Nang with a special style, Cong Coffee has become a n indispensable destination in Da Nang.
4. The Top Bar – A la Carte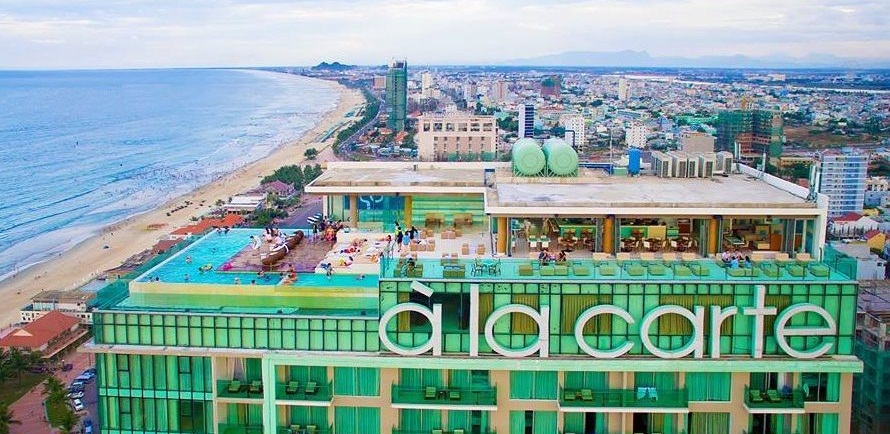 Address: the intersection of Vo Nguyen Giap Street, and Duong Dinh Nghe, Son Tra District, Da Nang City.
Situated on the terrace of luxury A La Carte hotel, near My Khe Beach, the Top Bar is a popular destination. 
It is an ideal place to enjoy the beautiful view of the beach and the whole city in sunrise, sunset, and romantic night. The Top Bar has a modern space with outdoor pool and convenient structure for visitors to enjoy Da Nang's view.
Besides, visitors are also served by enthusiastic staffs.
5. Cafe Memory Lounge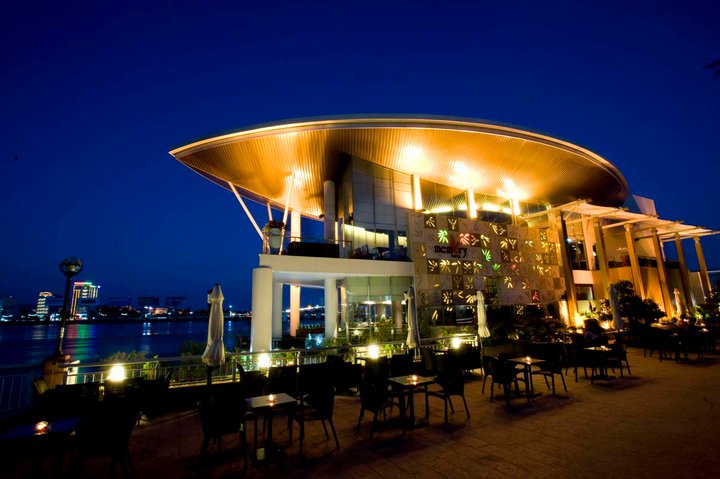 Address: 7 Bach Dang Street, Hai Chau District, Da Nang City.
Located near famous Han River Bridge, Memory Lounge was rebuilt from the old Hana Kim Dinh restaurant with the leaf-shaped design. The leaf-shaped design will be found in every corner.
Memory Lounge has a modern design that harmonizes with the beautiful natural landscape around. Thank to glass rooms, visitors can enjoy beautiful Han River and Da Nang everywhere. Its 500m2 terrace will be an ideal place for enjoying firework.  Its 500m2 terrace will be an ideal place for enjoying firework. 
6. Sky 36 Bar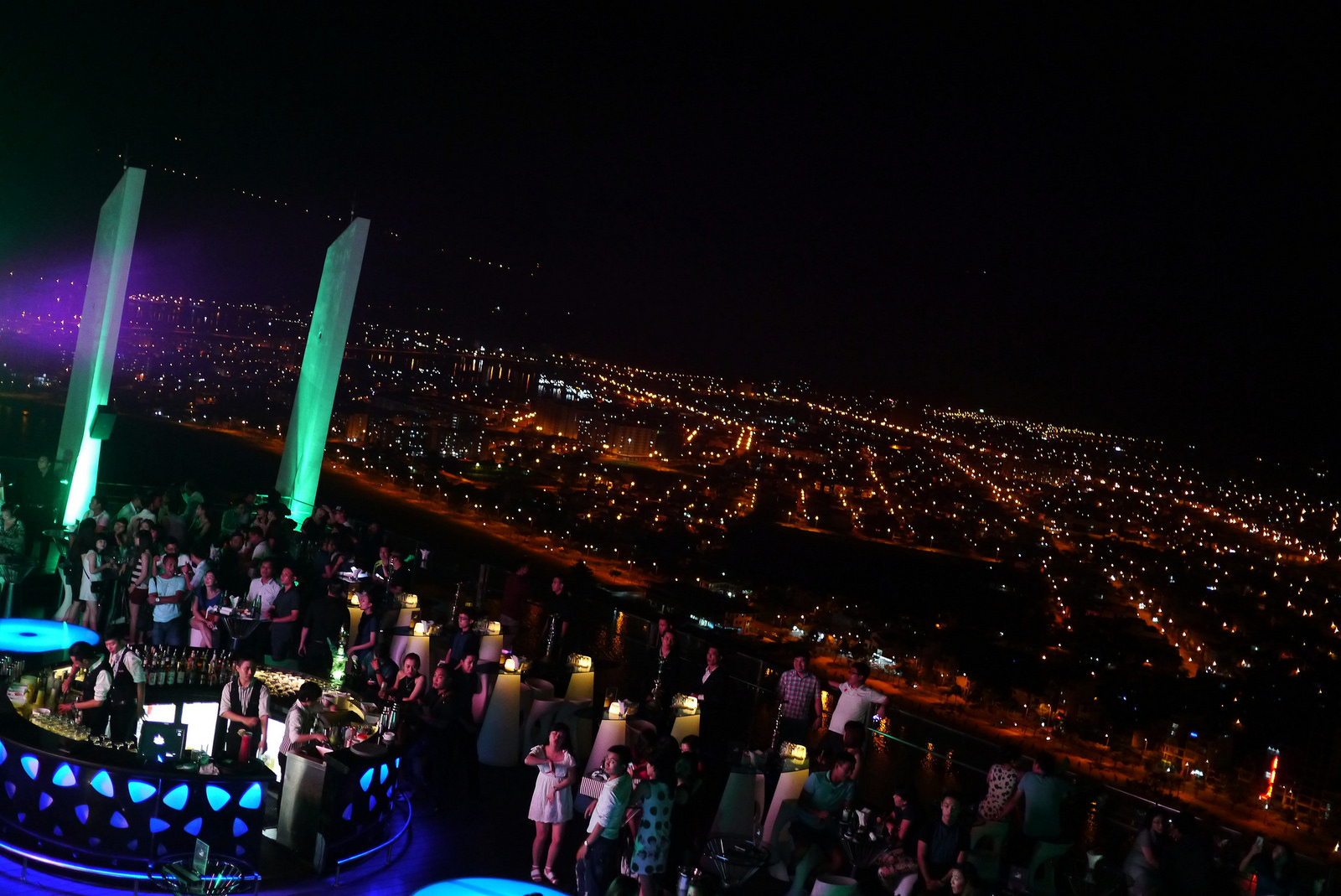 Address: 35-36th floor of Novotel, 36 Bach Dang, Hai Chau District, Da Nang city
Sky 36 is the highest bar of Vietnam and also an interesting place for beautiful view. On 166m high, visitors can enjoy the panoramic view of Da Nang with large water-front, picturesque Han River and impressive mountain.
Da Nang looks sparkling from Sky36. With the glass elevator, visistors can enjoy Da Nang view at different level. People will be impressed by beautiful space with Deep House music and tasty cocktail.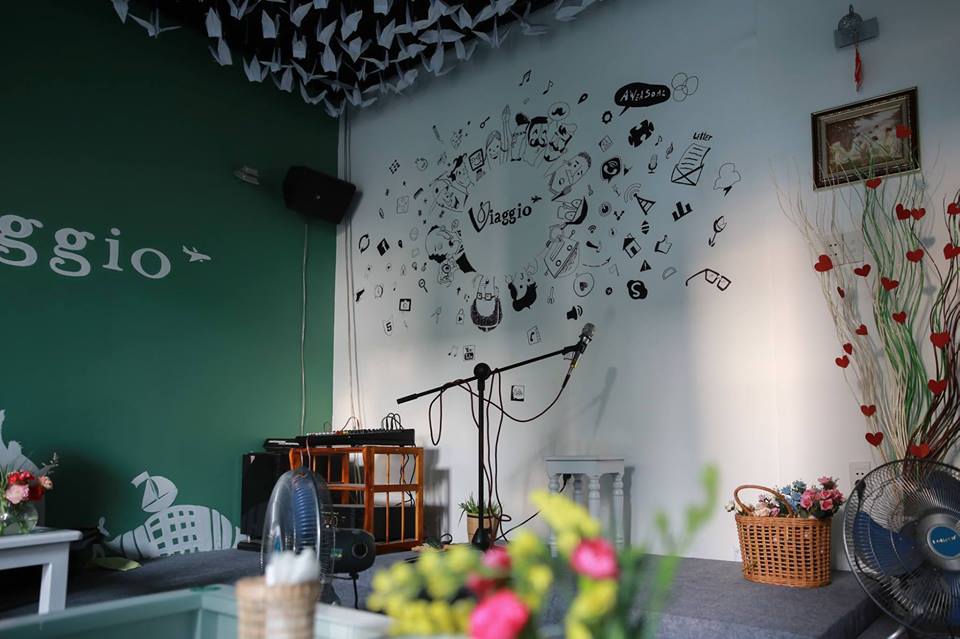 Address: 186 – 188 Phan Chu Trinh Street, Da Nang City
Liferia is a dispensable destination of Bingsu lovers. Liferia makes sure to serve the best Bingsu in Da Nang in an airy and modern space. 
A beautiful garden and misting nozzle are placed in Liferia. It is an ideal destination for youngsters.
8. Cloud Garden Cafe

 
Address: 72 Le Manh Trinh, Son Tra District, Da Nang
Cloud Garden Café looks like a picture of western style with gentle and nature-friendly brushstrokes. It is easy to choose good seats in cool and spacious place.
Let's go to Cloud Garden to have the best memory with your family and lovers.
9. Cafe Nia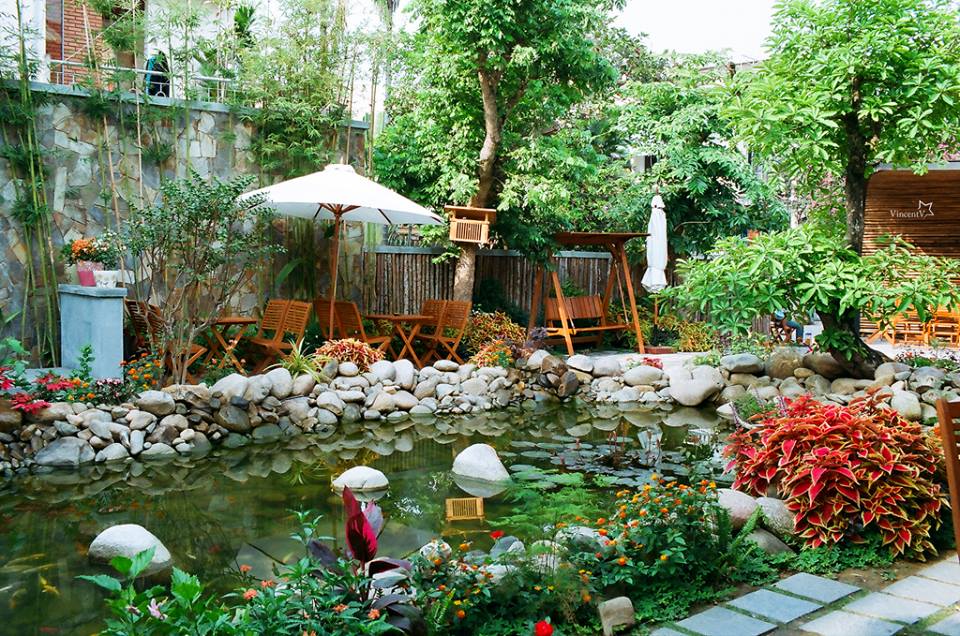 Address: 3/12 Phan Thanh Tai, Hai Chau District, Da Nang City
Nia Café is has the most beautiful eco-garden architecture in Da Nang. Nia looks like an eco-garden with pool, trees, grasses, and stone. Wood and bamboo, main materials, bring familiar feeling. The spacious space may free visitors. 
Visitors can relax in the airy atmosphere with green trees and a fish pool.

10. Vip Vuon Café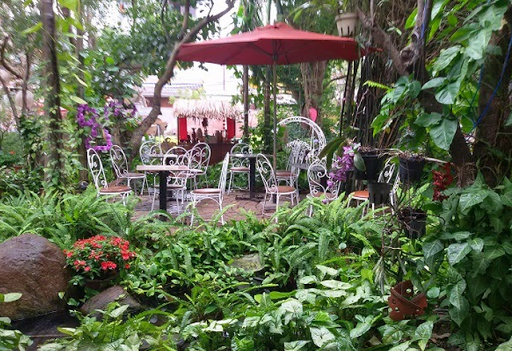 Address: 34 Nguyen Huu Tho Street, Hai Chau District, Da Nang city
Airy Vip Vuon with dreamy scenery is the most popular coffee shop in Da Nang.  
The cool, spacious space will surprise visitors at the first sight. Vip Vuon is designed as a small countryside with brown and green.
Visitors can enjoy not only coffee in a relaxing place but also famous dishes like tortoise, iguana, wild boar, and hotpot with affordable prices.
These coffee shops are popular with citizens and tourists. Let's discover.