For many people of Hue, especially the young, Ep cake is a favorite dish in the late afternoon or friend gathering events. Despite of being a snack, Ep cake is considered as a special dish with typical taste of Hue.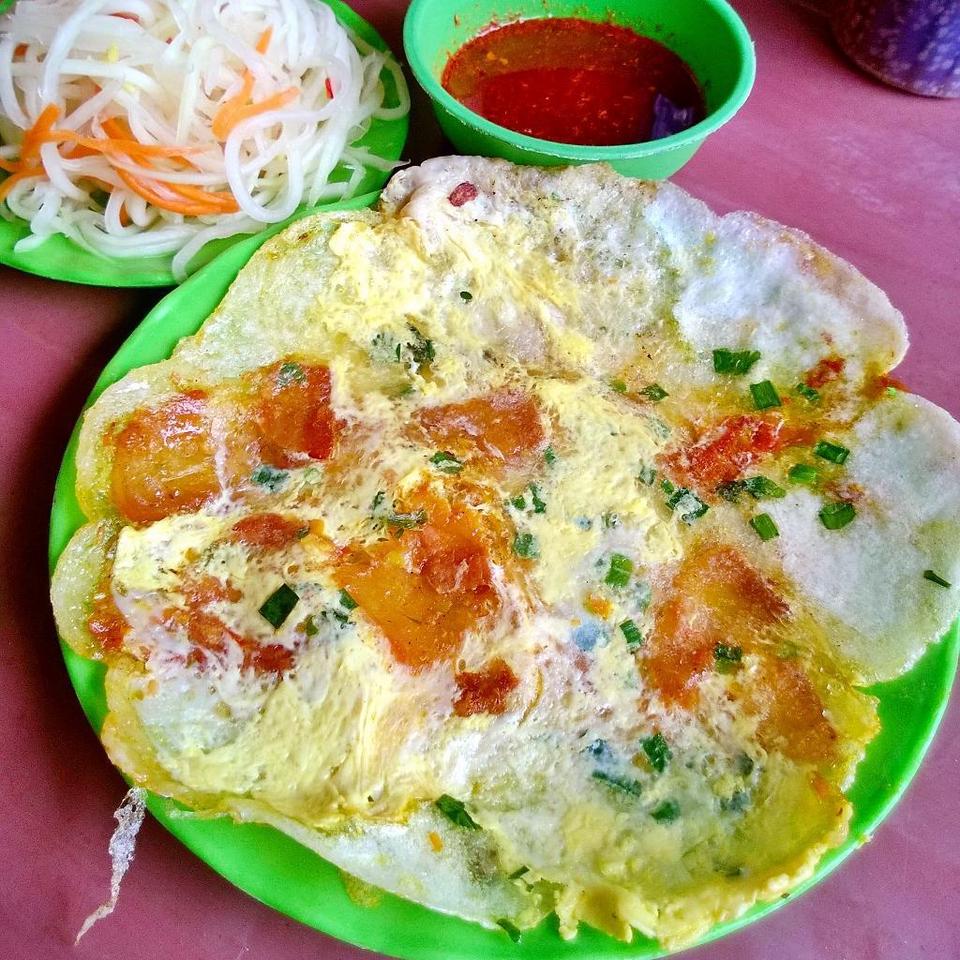 It's easy to find a roadside Ep cake restaurant in Hue. This simple dish has a special attraction to to the youth. Therefore, many Ep cake restaurants are opened and " Ep cake towns " are formed on the Nhat Le, Nguyen Du streets.
According to some makers, this cake comes from Thuan An and gradually spreads to many places. Ep cake is made from finest flour and filling. As it name (Ep – press) Ep cake is cooked by pressing flour and filling by two pieces of aluminum patterns on hot coal stores.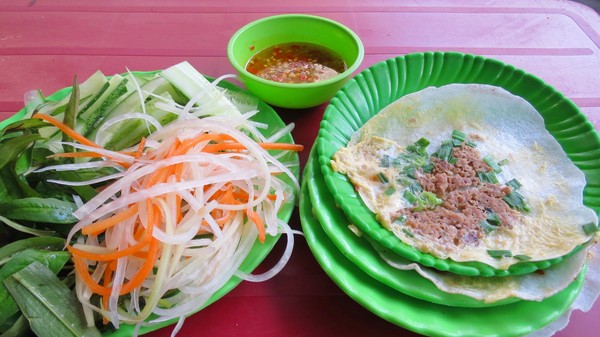 Fillings are quite varied with eggs, meat, pate, and dried beef. Finest flour and fillings are respectively put into patterns and pressed. When cooked, Ep cake has a crispy outside and a chewy inside. The hissing sound and smell of this cake make you uncontrollable.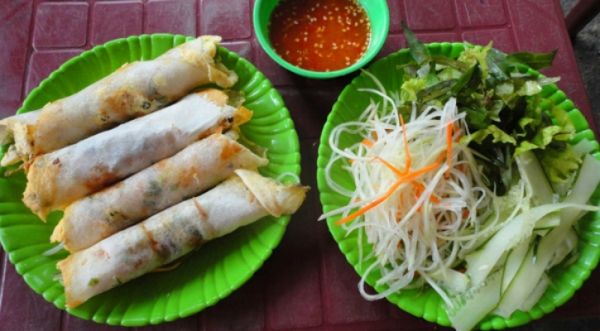 This dish is served with fragrant knotweed, sweet and sour salad, and cucumbers. Customers can choose already-made fish sauce or make themselves sauce with fish sauce, dried chilies and chili sauce. For young people, this dish is often eaten with extremely spicy sauce. You will never get tired of the chewiness, crunchiness of fine flour together with flavorful taste of fillings and pickle vegetables.

Ep cake is a snack that can be enjoyed in the afternoon. The Ep cake taste is irresistible. The price of this food is accounted by dishes. As a good food with reasonable price, Ep cake becomes increasingly popular.
In rainy days, sitting with friends on the sidewalk to chat and enjoy hot Ep cake near hot coal stores is wonderful.